AEW's MJF & Tony Khan Had Heat Over Recent Interview (... And Settled It)
MJF's recent interview with Ariel Helwani sparked frustration between him and AEW chief Tony Khan.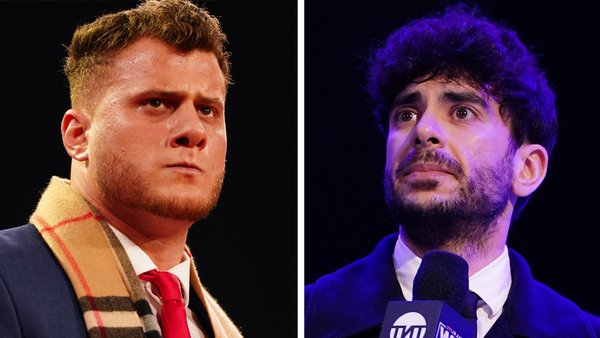 MJF and Tony Khan have settled any issues stemming from a "heated discussion" over the former's recent interview with combat sports journalist Ariel Helwani.
Fightful Select reported on Monday that the Helwani interview, which went out last week, was conducted without AEW's PR team being informed. Khan, the AEW president and founder, took issue with this, leading to an exchange between him and MJF that left both men frustrated over the weekend.
Although MJF spoke openly on his AEW contract status and showered WWE with maybe-tongue-in-cheek-praise while conversing with Helwani, the interview's content wasn't a problem.
MJF's contractual situation is believed to be another source of frustration for the 26-year-old lately. As confirmed by the Pinnacle leader himself, he will officially become a free agent on 1 January 2024, having used the media to build this up several times in recent months.
Following Fightful's writeup, the Wrestling Observer's Dave Meltzer reported that Khan and MJF have settled their issues. While the two didn't fight, they both left the Helwani situation frustrated, though it appears to be over and done with now.
Neither Khan nor MJF has commented on the matter publically.
Create Content and Get Paid
---