AEW's Next Big Thing (... Is The Last Thing YOU Want)
AEW could be about to bring in another controversial industry icon. And it could be AWESOME...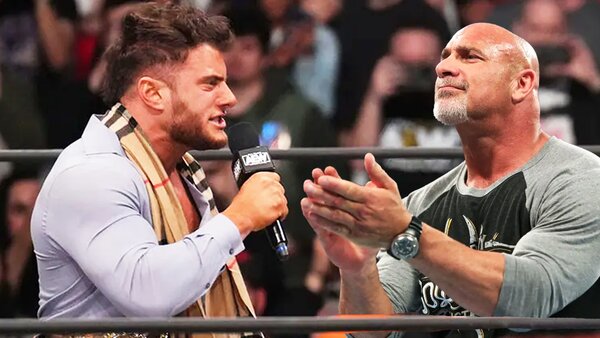 How do you feel about Bill Goldberg possibly signing for All Elite Wrestling?
Tony Khan's extremely open to it.
He said as much after news broke that the former WCW World Heavyweight and WWE Universal Champion left the market leader after seven years working a part-time schedule for the group. And it makes sense too - Khan's got fingers in the same two pies Goldberg has feasted on during his athletic career. An NFL star between 1990 and 1995, he was forced out of football through injury but the sport's loss was World Championship Wrestling's gain between 1997 and its 2001 closure.
Khan subsequently praised Goldberg's athleticism and personality, and in a manner that implied he'd be a welcome presence in the AEW locker room. The compliments alone instantly transformed empty speculation into one of the bigger stories of the year, and suddenly a theoretically preposterous notion was more of a reality than anybody could have previously imagined.
It has generated as much intrigue as it has fear from fans with the strongest emotional ties to the company. That alone speaks volumes about the potential value of the deal actually going through, but to those on the (in some cases, extremely) negative end of the scale, it has to be asked pragmatically; What exactly is there to be afraid of?
CONT'D...