AEW's Next Big Thing (... Is The Last Thing YOU Want)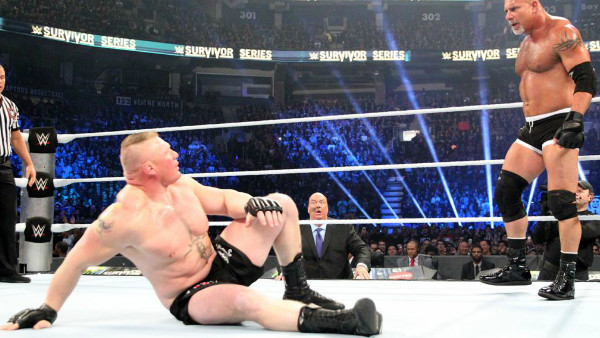 It took longer than it should have, but Vince McMahon absolutely nailed it with Goldberg.
The 2003 run was a mess, but what in 2003 wasn't? The pathetic Triple H World Heavyweight Title programme wasn't even 'The Game's biggest political crime that year, let alone McMahon's biggest creative screw-up. 2016-2017 with Brock Lesnar was different gravy though, and flashes of brilliance were evident against the likes of Bobby Lashley and Roman Reigns even if battles with The Undertaker, Drew McIntyre and Braun Strowman couldn't live up to the promise of the graphics.
All Elite Wrestling might not have rankings anymore, but it has frameworks in place enough that the likes of Jade Cargill's streak can be protected even when there's little-to-no interest in it. The red-hot version of that with or without the Goldberg numbers of old would make for utterly captivating television over what could stand to be an unforgettable and seminal final run. Massive WCW fan and critically acclaimed booker Tony Khan can keep this simple, stupid. All he needs to do is look at the mammoth roster he's assembled and ask "Who's Next?"
That's key to all of this - Goldberg has to be as All In as the show that helped birth the company. Dynamite and Rampage, every week, in short bursts, building a hype train impossible not to want to hop on. Book him to wrestle approximately 20 of his unimpeachable sub-five minute matches, and luxuriate in how the diverse and immensely talented wrestlers on the roster navigate around it.
Even in short-form, the list of dream matches is as long as Big Bill's original WCW streak. And that's not even the Big Bill that's already on the AEW roster in a match that would also rule! Booking him would be a marathon and a sprint.
CONT'D...