AEW's The Young Bucks Poke Fun At WWE's Attitude Era
AEW stars The Young Bucks just roasted WWE's cherished Attitude Era on Twitter.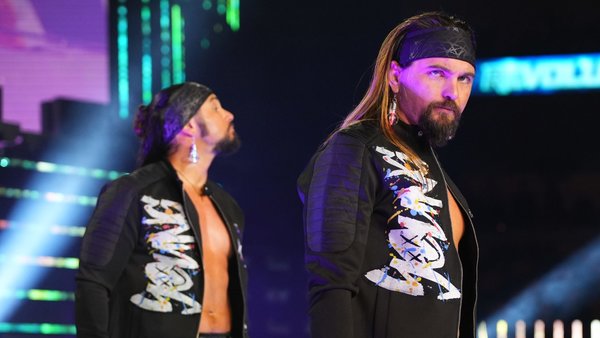 The Young Bucks just took a swing at WWE's cherished Attitude Era and didn't miss.
Matt and Nick Jackson recently updated their bio on Twitter, and it's a doozy. The AEW pair ribbed tag-team greats like The Hardys, The Dudley Boyz and the team of Edge and Christian by saying: "If we were around during Attitude Era, The Hardyz, Edge/Christian and Dudleyz would've been tag-team fodder for us. All super talented tho!".
It didn't take long for comments, both positive and negative, to pour in from wrestling fans when The Bucks tweeted out, "New bio!". Some loved the jokey nature of their ribbing and agreed that Matt and Nick are the best team going.
Others...well, others were annoyed that The Jacksons put themselves above Matt, Jeff, Edge, Christian, Bubba-Ray and D-Von. This was obviously a ploy to further the ongoing feud both brothers have with The Hardys on AEW TV though.
The Bucks will wrestle Matt and Jeff for the first time on AEW pay-per-view this weekend at Double Or Nothing. All four are expected to produce a tag-team classic.
Matt and Nick just added some extra spice to it.
Create Content and Get Paid
---