AEW's Tony Khan Clarifies His 'Balance Of Power' Tweet
Khan's tweet ruffled a few feathers before last night's Dynamite.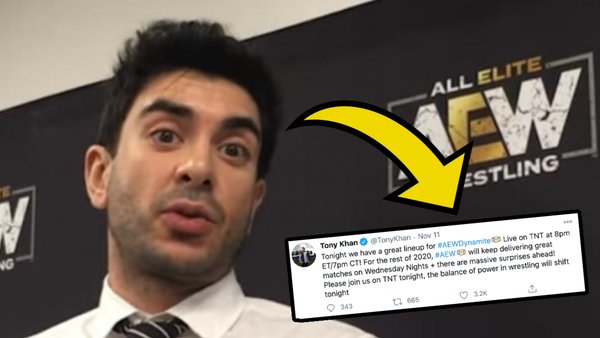 Last night saw AEW President Tony Khan say that "the balance of power in wrestling will shift tonight" ahead of that evening's Dynamite broadcast.
This led to some wrestling fans expecting a big, game-changing event on the show, and disappointment when PAC's return was the most newsworthy thing on the night. Considerable flak followed.
PWInsider has since contacted Khan to clarify what he meant by the tweet, with TK offering the following explanation:-
"There's more to come, Pac coming back is the beginning of a huge push for the rest of the year, as I said in my last tweet just now. Balance of power in storyline refers to Eddie's strong power base as a character which could be threatened, but it also refers to the big push AEW is making for the rest of the year into and through December, and into 2021."
It's unlikely that the idea that Khan over-promoted the show will die down following this explanation.
PAC returned at the end of last night's Dynamite, telling Eddie Kingston he'd made a huge mistake in coaxing the Lucha Brothers away from him. A horde of officials swarmed before they could come to blows.