AEW's William Regal Says He Is A Better Wrestler Today Than Ever, BUT...
The Blackpool Combat Club's William Regal hasn't wrestled since 2013.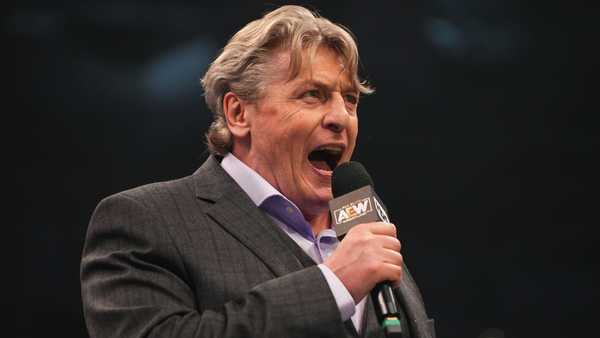 William Regal has reaffirmed that he will never wrestle again despite suggesting that he might be a better wrestler today than he was earlier in his career.
Speaking with Metro's Alistair McGeorge, Regal answered as follows when grilled on whether or not he'd ever consider stepping between the ropes again, referencing his decades-long struggle with neck injuries:-
"No, never. No. My last official match was against Cesaro. My last few years, I didn't realise – it's come out recently, I had a serious neck problem for 20-odd years. It finally caught up with me."
Regal drew considerable acclaim for that Cesaro match, which aired on NXT's 25 December 2013 episode. Prior to that, the former WWE Intercontinental Champion had kept a sporadic schedule in the ring, though performances opposite the likes of Kassius Ohno and Dean Ambrose were well-received at that late stage in Regal's WWE run.
Continuing, Regal told Metro that he couldn't have asked for more from his in-ring career, with everything that came after leaving his native Blackpool, England a bonus:-
"All I ever wanted was a 20-year wrestling career when I started – I ended up with a 30-year wrestling career. I couldn't have asked for any more. If you're not me and you're just looking from the outside, 'Oh he should have been this, he should have been that' – no. I was very happy with what I achieved. If I'd have never come to America, I had an incredible career. By the time I was 24, I'd been to 19 countries. In 20 to 24, I'd been to all the best places you could go to, wrestling all the best wrestling. If it'd stopped then, I'd have had an incredible career. Everything after that – everything after leaving Blackpool Pleasure Beach was a bonus for me!"
Despite all this, Regal maintains what sounds like an intense training schedule, to the point where people frequently tell him to slow down. He believes that after recovering full circulation over the past few years, he might even be a better wrestler today than he was back in the day:-
"I can get in the ring now and wrestle just as good as I ever did. In fact people are like, 'You wanna stop a bit"' Training, I can get in there and do that. I still train, do all my squats and push-ups that I never thought I'd be able to do. But I look like a 54 year old. I don't want the memories of me – I can still wrestle just as good as I used to. In fact, better because I've got full circulation now after god knows how many years."
Regal has been with AEW since March 2022, having debuted at that month's Revolution pay-per-view. This led to his formation of the Blackpool Combat Club with Jon Moxley, Bryan Danielson, and now Wheeler Yuta.
Create Content and Get Paid
---