AJ Styles Helped THIS WWE Star "Find A New Gear"
A certain celebrated WWE star says AJ Styles debut pushed him to a new level.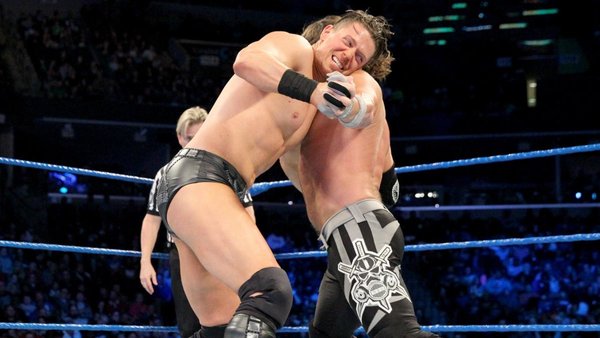 The Miz told Sports Illustrated that the arrival of AJ Styles in WWE forced him to "elevate [his] work".
The new WWE Champion admits he was like a fish out of water when he first wrestled AJ - Miz described Styles' erm...style as "so different than anything I was used to". After working with the former TNA and New Japan man, Miz discovered that he'd "found a new gear" inside the ring.
Ladies and gentleman, the AJ Styles effect.
This was huge for The Miz, because he'd previously been doubting his abilities as a top WWE performer. He always felt like he was struggling to match star power with big names like John Cena and The Rock during earlier feuds, and that was problematic throughout his first WWE Title run.
Extensive house shows runs against Cena and Randy Orton restored some of Miz's confidence, but he didn't really reach a higher level until locking up with AJ between 2016-2017. That's a big compliment to Styles; someone who had worked in WWE's system for a good decade before he arrived needed him to show the way.
Miz became a better worker thanks to AJ's help.
Create Content and Get Paid
---