Alberto Del Rio Indicted For Aggravated Kidnapping In Texas
Del Rio could face 5-99 years or life in prison if convicted in the first degree.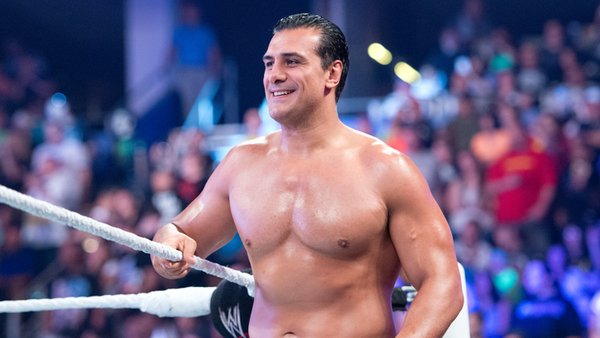 A grand jury in San Antonio, Texas has indicted former WWE Champion Alberto Del Rio for aggravated kidnapping, reports PWInsider's Mike Johnson.
This went down on Thursday. Though aggravated kidnapping is listed as the primary charge, Del Rio was also charged with second degree sexual assault when arrested in May. Whether or not he has been indicted for this other charge is currently unclear.
Del Rio will be arraigned later today, having previously been released on a bond of $50,000. He faces 5 to 99 years or life in prison plus a fine of up to $10,000 if convicted of first degree aggravated kidnapping, dropping to two to 20 years and a similar fine if convicted in the second degree. A second degree sexual assault charge may also mean a fine of up to $10,000.
The 43-year-old is alleged to have physically assaulted a woman after growing enraged upon accusing her of infidelity, with a FOX report stating Del Rio "tied the woman's hands with boxing straps, put a sock in her mouth, and sexually assaulted her for several hours, using various objects." TMZ reported that this took place over 16 hours, with the victim sporting bruises on her face, arms, legs, and neck upon reporting to authorities. Del Rio was also accused of trying to burn her passport and smash her laptop and cell phone.
We'll bring you more on this situation as it develops.