Alberto Del Rio To Make Major Wrestling Return This Month
The four-time WWE World Champion looks set to make a major return at the end of the month.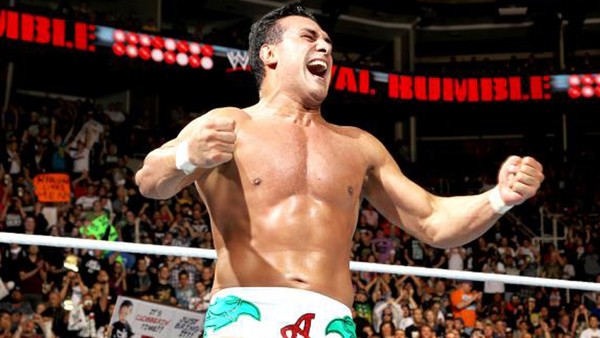 Despite being more involved in the world of MMA in recent times, it looks as if Alberto El Patron - formerly Alberto Del Rio in WWE - is making a major return to the wrestling business later this month.
As per FanByte's Emily Pratt, a source has indicated that the four-time WWE World Champion will be returning at AAA TripleMania XXX on 30 April. The current plan is for Alberto to be the surprise partner of Laredo Kid in a triple threat tag team match against Dragon Lee & Dralistico and Taurus & Johnny Superstar, aka John Morrison.
Laredo Kid's original partner, Aero Star, is dealing with visa issues that will prevent him from making this TripleMania XXX contest, and Ringside News reports that AAA booker Konnan felt like he needed "a big star, a big surprise" as Aero Star's replacement. Thus, Alberto El Patron was reached out to.
It's not known at this stage whether El Patron's AAA return will be a brief one or if the plan is to bring him in as a regular member of the roster from here on out. Regardless of focussing on MMA - including penning a deal to work as a Spanish commentator for UFC - the one-time Royal Rumble winner has still been active on the independent scene, most recently competing on 31 March, where he teamed with El Hijo de Dos Caras to go up against DMT Azul & Toscano at the Wrestling In Gomez Palacio event.
This past December saw the 44-year-old cleared of all kidnapping and sexual assault charges that were brought against him by an ex-partner. Since then, the real-life Jose Alberto Rodríguez Chucuan has talked about having an interest in returning to WWE or signing with AEW. The belief is that WWE, AEW and IMPACT Wrestling and MLW have all have no interest in bringing in El Patron at this time.
Create Content and Get Paid
---