Alberto El Patron Cancels WrestleCon Appearance To Support Paige
He's choosing to sit this one out in support of his girlfriend.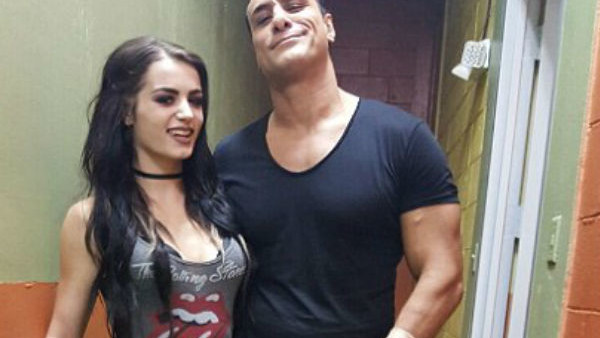 Alberto El Patron has opted to cancel his appearance at WrestleMania weekend's "WrestleCon" event in order to remain home and provide emotional and moral support for his fiancee, Paige.
The former WWE Women's Champion, inactive since last summer due to neck surgery, is having a hard time dealing with last week's internet leaks of her private photos and videos to the internet, according to social media updates from members of her own family, who've warned that they're concerned for her mental health.
Alberto released a brief statement regarding his decision not to attend Wrestlecon;

"Due to the invasion of our privacy, I need to be home with the person that needs me more at the moment and our family. Thanks for your support and I'll be seeing you next time."
El Patron, who recently made his debut in Impact Wrestling, immediately winning their World Title, is one of the most high profile talents working outside of WWE. His name brings attention with it, so losing him is a blow for the convention and a disappointment for those who will be in attendance.
Nevertheless, WrestleCon is a stacked event with plenty to keep fans engaged, including the "One Night With The Kliq" show featuring the reunion of Kevin Nash, Scott Hall, Shawn Michaels and Sean Waltman for a one-of-a-kind 90-minute experience, as well as appearances from various other legends.