Aleister Black Reveals CRAZY Storyline Ideas WWE Rejected
Here's what Aleister Black pitched before his WWE release, feat. Vince McMahon, kidnappings & more.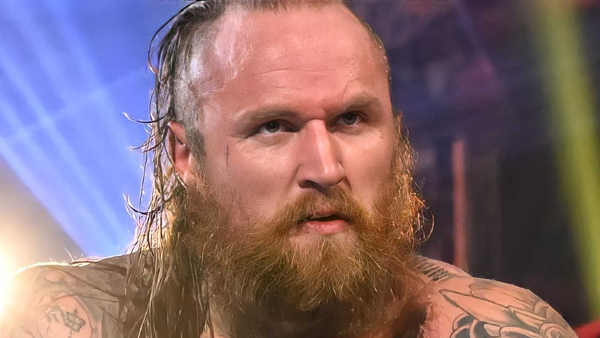 Former WWE wrestler Aleister Black hasn't been shy of speaking his mind since his release from the promotion last week, hitting his wife Thea Trinidad's Twitch stream to speak with his fans four times in as many days.
One such stream saw the former NXT Champion run through a number of ideas he had pitched for his character prior to his departure. In perhaps his biggest pitch, Black would have turned heel to start working through a "hit list" of people he felt had wronged him, including the Mysterio family, Kevin Owens, Murphy, and more.
Black claimed to have suggested taking Dominik and Aalyah Mysterio hostage as part of this (h/t Sportskeeda for the transcription):-
"The good thing about this character was that he could've endlessly blamed people. He would start with Kevin Owens, because Kevin Owens wasn't there for him. After Kevin Owens, I wanted him to go to Rey Mysterio and then Rey Mysterio Junior. While actually the other way around, I wanted to like kinda work an angle where I would take Mysterio Junior and his daughter hostage and kind of make him feel the way he made me feel by abandoning me."
Aleister would have gone after Murphy for taking his eye out prior to his removal from television last year, then Seth Rollins, who influenced Buddy's "disciple" character. From there, Black would have targetted Bray Wyatt for "creating" the 'Messiah', before going all the way to the top of the food chain, feuding with Vince McMahon (!).
A separate pitch saw Black suggest teaming with The Undertaker while the Deadman was feuding with AJ Styles in 2020, assisting 'Taker against The Good Brothers, Karl Anderson and Doc Gallows, who were cut from WWE that April. Earlier on the stream, Aleister claimed Undertaker once complimented him for his selling ability.
Black, like the other wrestlers let go by WWE last week, is bound to a 90-day non-compete clause expiring on 31 August.
Create Content and Get Paid
---