All 32 Wrestlers In WWE's Mae Young Classic - Ranked
Who stood out the most (and least) in WWE's groundbreaking women's tournament?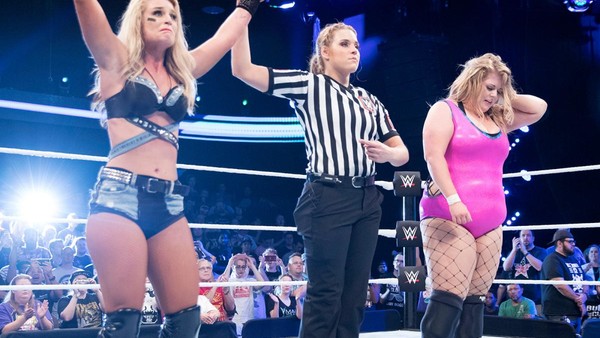 Only one match in the Mae Young Classic remains, but it's been an interesting journey to this point. We've seen good and bad action from a wide variety of competitors, both in terms of style and experience - but the fact remains that the tournament has been a very important landmark in the history of women's wrestling.
But which figures impressed, and which disappointed? Which exceeded expectations, and which found themselves way out of their depth?
We're about to rank all 32 wrestlers in the Mae Young Classic, based on both their individual performances and the way WWE booked them throughout. An important observation (that will soon become clear) is that not everyone fell quite where people expected. Who, prior to the beginning of the competition, would have expected a relative unknown like Bianca Belair to chart higher than heralded names such as Sarah Logan and Tessa Blanchard.
Equally, however, this list also proves that - in most cases - the cream rises to the top. The usual suspects (Sane, Storm, Martinez, et. al.) surprised nobody by impressing; yet it must be remembered that they were given the chance to put in some fantastic performances. Let's spare a thought for poor Kay Lee Ray, fancied by many as a frontrunner, who found herself eliminated in the first round - and as such, does not rank as highly on here as many might have thought before the action began.
32. Marti Belle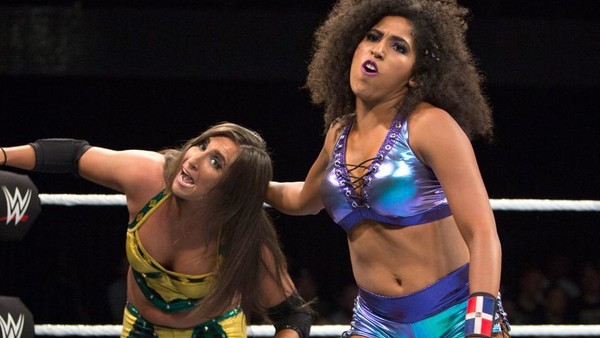 Marti Belle wasn't alone in turning in a less-than-stellar performance in the first round of the tournament, but unfortunately for the Dominican Republic representative, she didn't get a chance to redeem herself in later rounds.
Belle went out at the first hurdle to Rachel Evers, a match considered by many to be the worst of the entire tournament. According to the Wrestling Observer Newsletter, Belle was actually booked to win the bout - but WWE were so unimpressed with her performance the result was changed late on.