Andrade Warning Top Free Agents NOT To Sign With WWE?
Andrade's frustration may have led to his renewed SmackDown push.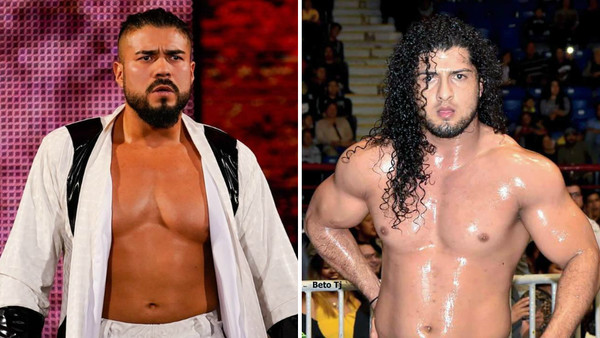 WWE SmackDown Superstar and former NXT standout Andrade looks set for a renewed main roster push on Tuesday nights, despite losing two-thirds of his ring name earlier this week, having starred in one of the best TV matches in recent memory (vs. Rey Mysterio) earlier this week.
It's a sudden elevation after months of main roster mis-booking, but there may be a big reason behind it.
Per Dave Meltzer in this week's Wrestling Observer Newsletter, Andrade has warned several big-name free agents about signing with the company, the most notable of which are CMLL's Rush and Dragon Lee.
Rush, one of Mexico's biggest stars, signed a one-year deal with Ring Of Honor earlier this week, having consulted with Andrade on his long-term future. It's thought that Lee sought similar advice from the former La Sombra, who cited his own plight as an example of what awaited in WWE.
Meltzer believes that learning of Andrade's frustration may have led to his ongoing push. This makes sense, given how competitive wrestling's labour market has become, and how in-demand the former NXT Champion would be if he were to leave WWE. Perhaps his new focus is part of the company's attempts at keeping him around.
Either way, if true, this is yet another example of how increased competition benefits everyone in the business.