Aspects Of AEW Collision Will Pay "Tribute" To WCW Nitro
AEW Collision will reportedly pay homage to certain elements of WCW Nitro.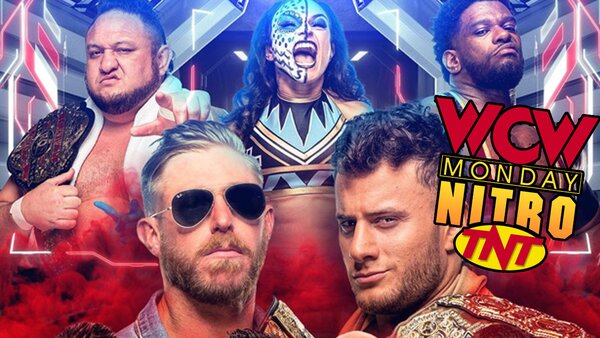 While many picked up plentiful WCW Nitro vibes from the first glimpse of the logo for AEW Collision, it sounds as if All Elite Wrestling's upcoming new Saturday show will very much pay homage to WCW's Monday night flagship.
In the latest edition of the Wrestling Observer Newsletter, Dave Meltzer noted how "aspects" of Collision would "be a tribute to Nitro".
Meltzer didn't specify which aspects of Nitro will be prevalent on Collision, though the early promotional material for Collision certainly hint at a Nitro-esque aesthetic.
Of course, Nitro was a major hit on TNT for several years throughout the '90s, with the show launching in 1995 and eventually going on to dominate WWF Raw in the famed Monday Night Wars ratings battle. Well, until Vince McMahon's promotion finally started to win that war, and WCW's overall product began to stagnate; leading to McMahon purchasing his greatest rival in 2001.
For AEW Collision, that will likewise call TNT home, with the show to air each and every Saturday, commencing with 17 June. While Collision will feature certain talents who likewise appear on AEW Dynamite, the general belief is that the launching of this new show will usher in a brand split of sorts between Collision and Dynamite.