AWOL Star "Waiting On WWE's Phone Call"
This WWE wrestler is waiting by the phone for Triple H's call; says she's "ready" to go.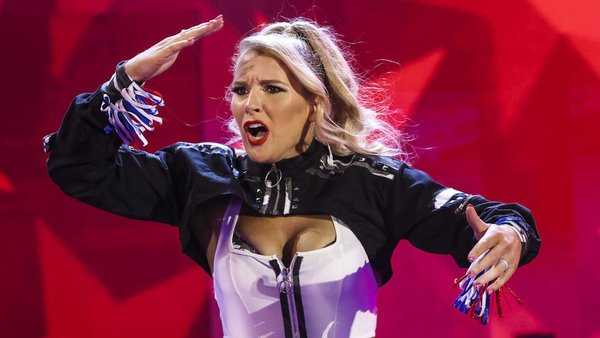 Lacey Evans is just sitting around at home waiting for Triple H (or somebody from upper management) to give her a call and bring her back to WWE TV.
Evans told Brandi Rhodes on the former WWE and AEW star's podcast that she's "ready" to go and is trying her best not to get frustrated about the lack of screen time her character has been getting lately. All Lacey can do is remain professional, train hard and then smash her next opportunity out of the park so a sabbatical like this doesn't happen again.
The one-time 'Sassy Southern Belle' has found ring time hard to come by since Triple H took control following Vince McMahon's shock retirement - she's worked exactly three bouts on SmackDown since July. All of those matches ended in defeats too, but Lacey refuses to let her recent plight become an issue.
Interestingly, she said the call from WWE management could be "good or bad". This suggests that Evans fears the worst if Trips does pick up the phone, but she's hoping it'll be good news when it eventually happens.