AWOL WWE Female Star "Medically Sidelined"
Reason why you haven't seen this WWE women's division stalwart since July revealed.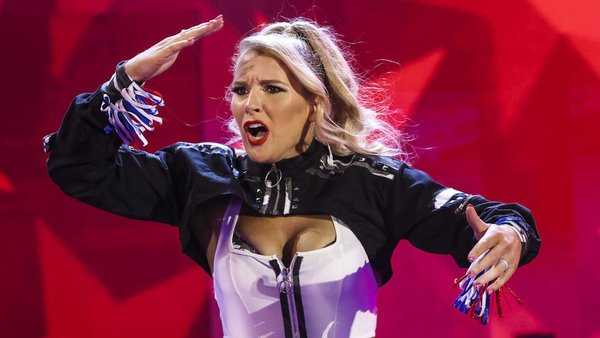 Lacey Evans hasn't been spotted on WWE programming since late-July.
Fans have started to ask questions about exactly where the heel is, but Fightful's Sean Ross Sapp has offered an update. According to Sapp's sources in the company, Lacey is currently "medically sidelined" with an unknown issue.
There's no word quite yet on when Evans will return to TV either.
Lacey launched her comeback as a babyface on the 8 April edition of SmackDown. WWE's decision-makers then elected to flip-flop the former 'Sassy Southern Belle' between face and heel several times - she also quietly switched brands between Raw and SmackDown before re-settling on Friday nights full time.
Evans' last match occurred on a 17 July house show. She was working a mini-feud with ditzy babyface Aliyah on FOX (one that saw Lacey refuse to wrestle and storm off), but that has apparently been postponed/cancelled. It seems unlikely that WWE will return to the story whenever she returns to action, because the angle wasn't really going anywhere anyway.
Stay tuned for more news on Lacey's injury woes when they become available. Fingers crossed she's not going through anything serious.