Backstage Notes On Major WWE Talent Meeting At Money In The Bank 2022
Stephanie McMahon, Triple H, and Nick Khan hosted a huge WWE meeting this weekend.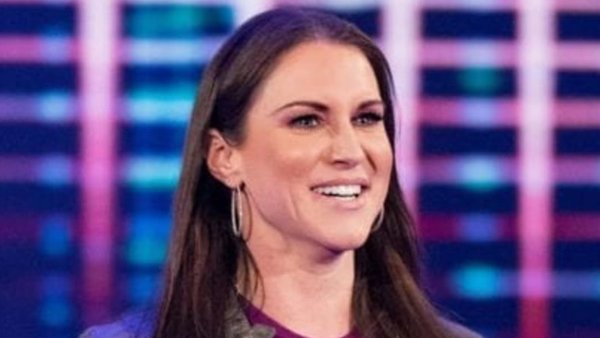 Money In The Bank 2022 hosted a major WWE talent meeting this past Saturday (2 July), with interim Chairwoman and CEO Stephanie McMahon, Triple H, and Nick Khan all present.
WrestleVotes broke the news of the McMahon-led gathering, which took place at Las Vegas, Nevada's MGM Grand Garden Arena (MITB's host venue) prior to the show, and was "generally well received" by attendees.
Following up on this, Fightful Select have corroborated the positive reception. The meeting reportedly saw the executives reiterate that Triple H is, indeed, back in a full-time WWE role. Additionally, McMahon told wrestlers that her door is always open to them, then thanked talent to close a get-together received unanimously well by those who were there.
PWInsider's Mike Johnson, meanwhile, reports that this was effectively a "rah rah" meeting to present WWE personnel as "one big family working together." Nothing new was said of Vince McMahon and the WWE Board of Directors' investigation into allegations he paid $3 million in "hush money" following an affair with a now-former WWE staff member. Similarly, John Laurinaitis' status wasn't touched upon following his implication in the story.
Stephanie and Triple H handled the talking, though PWInsider and Fightful confirm Khan's presence as well. Whether or not Vince was there hasn't been confirmed.
Johnson notes that as a result of the meeting, some wrestlers were putting their Money In The Bank matches together later than they usually would.