Backstage Update On Bray Wyatt's WWE Return
Having not been seen since WrestleMania 37, there's now a new update on Wyatt's WWE status.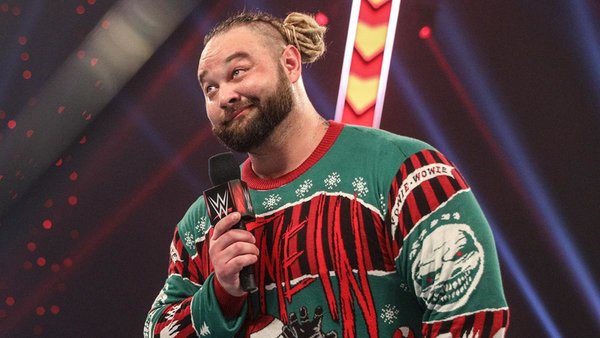 For those after an update on the current WWE status of Bray Wyatt, it looks as if it may be a little while longer until we see the former Universal Champion back on our screens.
As per Mike Johnson of PWInsider, there is currently still no timetable on when Wyatt is expected to be back in action.
This PWI report states how WWE sources have remained tight-lipped on Bray's continued absence, and that he is being held off TV for a specific reason that does not relate to any creative issues for Wyatt and his Fiend persona.
Bray Wyatt was last seen at WrestleMania 37, where he somewhat surprisingly lost to Randy Orton after black goo-based shenanigans from Alexa Bliss. The original plan called for Wyatt to reportedly pick up the W against the Viper at 'Mania 36, but that decision was changed during the weekend of this year's Showcase of the immortals - meaning Randal Keith went over.
Prior to that, the Eater of Worlds hadn't competed since a Firefly Inferno contest - again a losing effort against Randy Orton - at last December's TLC PPV.