Backstage Update On GUNTHER's WWE Intercontinental Title Reign
Der Ring General has been Intercontinental Champion since June of last year.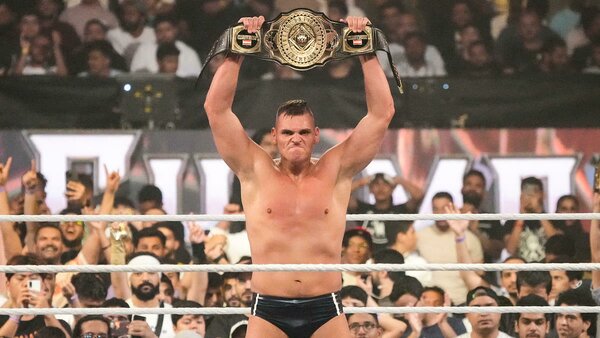 While Roman Reigns recently celebrated hitting the 1,000-day mark as a title holder within WWE, it looks as if the market leader also has plans for GUNTHER's ongoing Intercontinental Championship reign to be a historical one.
Via WRKD Wrestling, there have been internal talks of having GUNTHER's current run as IC Champ become the longest reign in that title's history.
At present, the Honky Tonk Man holds the record for the lengthiest reign as Intercontinental Champion, with the Elvis impersonator having held that prize for 454 days. HTM defeated Ricky Steamboat to become Intercontinental Champion on a June 1987 episode of Superstars of Wrestling, and he'd hold that title through until SummerSlam '88 - where'd he'd drop the belt in short fashion to the Ultimate Warrior.
For GUNTHER, he will pass Honky Tonk Man's record on 6 September, meaning Der Ring General would have to remain Intercontinental Champion for another three months if he were indeed to break this long-standing record.
Based on WWE programming, it appears as if Matt Riddle could be up next to challenge GUNTHER, with other recent reports also suggesting that the Imperium man could find himself in the World Title picture as and when he does lose the Intercontinental Championship.