Backstage Update On Potential WWE Roster Cuts
Nick Khan's latest comments on potential WWE releases revealed.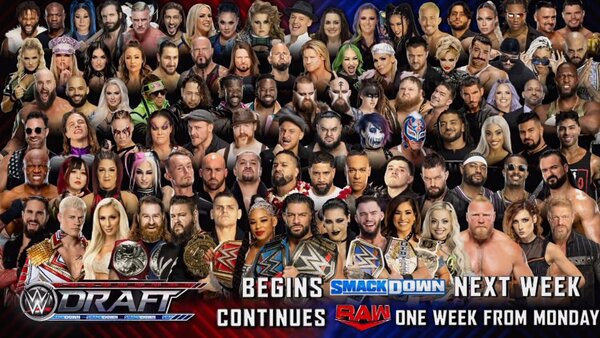 Speculation on potential WWE roster cuts has been brewing since Endeavor completed its takeover of the professional wrestling market leaders in April, though a top-level company executive recently commented that they aren't planned.
Fightful Select reports that around the time of WrestleMania 39, WWE CEO Nick Khan told people in the sports agenting world that the promotion wasn't planning on any roster releases.
WrestleMania 39 took place in Los Angeles, California on 1 and 2 April. On 3 April, it was announced that UFC parent company Endeavor had bought the promotion, resulting in the creation of a newco, TKO Group, to facilitate what was effectively a WWE/UFC merger. Vince McMahon has been installed as the wrestling arm's lead figure, inking an Endeavor deal that will see him remain in his post until "death, resignation or incapacity."
In mid-April, Khan told LightShed Partners that Endeavor was seeking to significantly reduce WWE's costs, commenting:-
"If you look at what Endeavor was able to take out, cost-wise, from UFC in 2016 or shortly after that deal was done, we have the same expectation here. We think 50 (million) is a really conservative number. We have integration teams now, we're going to get those in shape, I think we'll have a better sense of it in a month or two. We're going to be pretty aggressive with them to make sure that, for our shareholders and for our company, our organization is as lean and mean as possible, and we're going to rely on the Endeavor flywheel to make up the rest."
If such cost-cutting exercises have already happened, it hasn't gone public yet.