Backstage Update On Shane McMahon's Expected WWE WrestleMania 38 Role
Major new update on what role Shane O'Mac will have this weekend.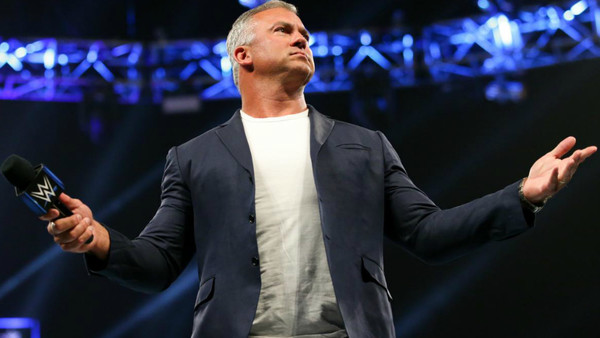 Following reports earlier this week that Shane McMahon was to be in Texas this weekend as part of WrestleMania 38, there now comes an update on what Shane is likely to be doing across WrestleMania Weekend.
Of course, upon hearing those initial reports of Shane O'Mac heading to Dallas, some feared that the former European Champion may somehow end up on the 'Mania card, possibly even as Seth Rollins' mystery opponent. Thankfully, it appears that any chance of Shane being in action at this year's Showcase of the Immortals seems minimal.
Speaking on today's Wrestling Observer Radio (via WrestlingNews.co), Dave Meltzer moved to play down any involvement at the Granddaddy of Them All for the 52-year-old. Instead, Meltzer believes that McMahon is merely in the area to see The Undertaker inducted into the WWE Hall of Fame and to just generally hang out in the 'Mania environment.
"Here's the deal. He was was gonna go [to Dallas] no matter what. He goes to the Hall of Fame, every single Hall of Fame. He's always at the Hall of Fame. Of course he's gonna go with Vince inducting Undertaker to the Hall of Fame."
Meltzer continued on:
"There's always the chance that Vince is kayfabing everyone and there's gonna be something [at 'Mania for Shane], but from what I was told, and this is from multiple people who are pretty high on the food chain, you never know 100% because it's wrestling and also can change everything, but as far as Shane McMahon on WrestleMania or something like that, on the creative team his name has not been spoken about since January. It's never brought up. They are under the impression that he's going going to the Hall of Fame. He's gonna hang out at WrestleMania like he does every single year, and it's a non-story that people are making way too much of."
Shane was last seen at this year's Royal Rumble, where he got to the final three of the men's Rumble match. After no-selling a superkick from one-time Universal Champion Kevin Owens, McMahon eliminated KO, outstruck former UFC star Riddle, and it took the might of Brock Lesnar to eventually eliminate Shane.
Following the Rumble, McMahon was said to have been "quietly sent home" by his father, with numerous reports of his backstage behaviour at that PPV rubbing people the wrong way - not least in how he was adamant to make himself look like a huge star in the men's Rumble match.
Create Content and Get Paid
---