Backstage Update On The Future Of NXT's Kacy Catanzaro
The former American Ninja Warrior competitor was rumoured to have retired last month.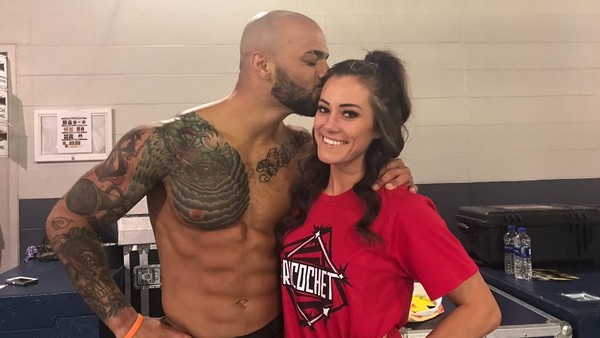 Just last month, it was being reported that NXT's Kacy Catanzaro was leaving WWE and walking away from the wrestling business.
Despite those initial reports, nothing concrete came out on whether Catanzaro had for sure quit the business, although her real-life boyfriend, Ricochet, confirmed that she had neither retired nor was injured, but that he wasn't sure if Kacy would ever wrestle again.
Now, the Wrestler Observer has an update of sorts on all of this, with Catanzaro still yet to return to the WWE Performance Center in Orlando, Florida. However, this new report claims that the current belief is that the former American Ninja Warrior competitor will indeed be back at the PC and back in the NXT system eventually.
For what it's worth, Catanzaro is still listed as part of the NXT roster on WWE.com. Having signed with the company in January 2018, Kacy's NXT career has yet to really kick into high gear despite reaching the second round of the 2018 Mae Young Classic and more notably having some hugely entertaining spots in this year's Women's Royal Rumble.
Speaking of that Rumble, that's just the excuse we needed to post this brilliant GIF.