Backstage Update On The Future Of WWE 2-Night WrestleManias
WrestleMania has been a two-nighter since 2020, but for how much longer will this continue?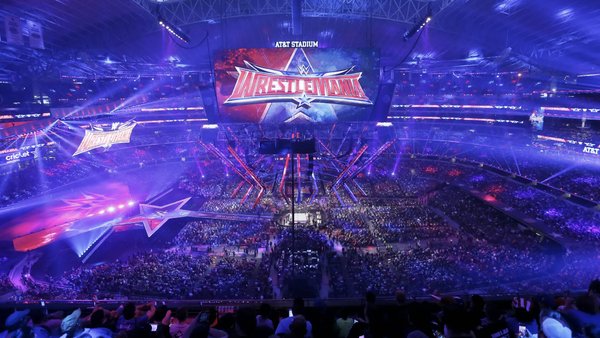 Two-night WrestleManias aren't going anywhere.
Per Dave Meltzer on Sunday Night's Main Event, WWE plans on keeping its latest 'Show of Shows' tradition going for the foreseeable future, having run its biggest event of the year across two days since the COVID-19 pandemic's onset forced it into an empty Performance Center for 'Mania 36 in 2020.
Meltzer stated that the first step in WWE's decision-making process was to monitor ticket sales. While WrestleMania 38's two days are yet to sell out (and the numbers aren't "gigantic"), the numbers appear to be satisfactory thus far.
By the latest estimates, WWE had shifted 56,076 of 62.284 tickets made available for WrestleMania 38's first night (2 April) and 58,022 of 63,438 for the second (3 April). Wrestling history tells us that the market leaders will likely claim a sell-out even if it doesn't hit those top-end numbers.
Continuing, Meltzer stated that while WWE may end up changing their mind, he had been given the impression that two-night 'Manias were set to continue.
WrestleMania 38 will be the third two-night 'Showcase of the Immortals' in as many years - and the first without some form of crowd restrictions since the pandemic kicked in in March 2020.