Backstage WWE News Surrounding Randy Orton's Injury And Backlash Change
When did WWE know Orton couldn't compete?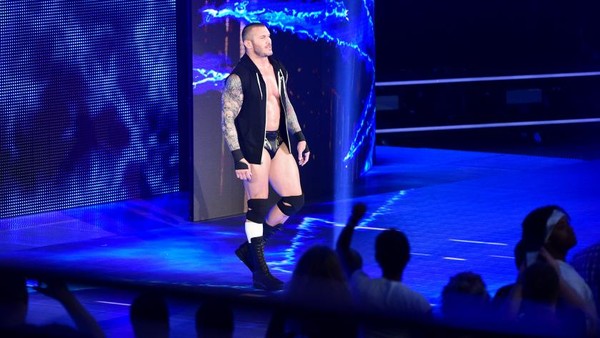 Despite being advertised for a match against Bray Wyatt at Backlash, WWE superstar Randy Orton was not cleared to compete in time for the show. Instead, Wyatt wrestled Kane, who scored the win after Orton interfered and hit "The Eater of Worlds" with an RKO.
The Wrestling Observer is reporting that Orton has still not recovered from a concussion suffered in his last match, a contest with Brock Lesnar in SummerSlam's main event. The finish of that bout infamously saw Lesnar bust Orton open with a hard elbow shot, forcing a referee stoppage. Though the spot was brutal and raised questions about WWE's concerns over wrestler safety, it was believed at the time that Orton suffered no lasting injury.
PWInsider is reporting that, while Orton has passed some of the Impact tests that must be cleared before a return to action following a concussion, his results were not at the level where the company's doctors felt comfortable letting him perform. Still, in a surprise, he was allowed to run in and deliver his finishing move.
The fact that Orton was announced for the Pay-Per-View while still technically on the shelf - and that WWE officials knew a week ago that his status might be a problem - raises red flags regarding the company's advertising policies. Even when news broke that Orton would be off the show, WWE didn't address the situation, instead writing Orton out of the match in a skit on Backlash.