Bayley "Doesn't Know" Why WWE Have No WrestleMania 37 Plans For Her
Bayley speaks on her surprising absence from the WrestleMania 37 card.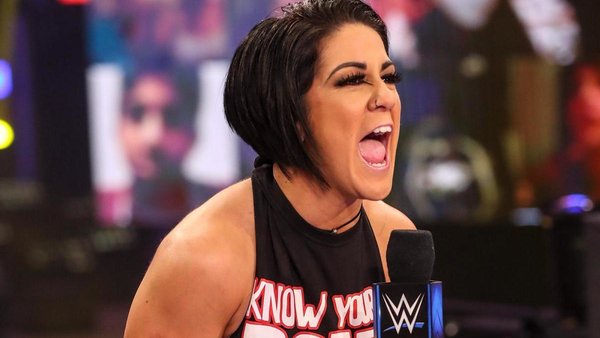 Bayley claims that she has no idea why WWE seemingly hasn't made any plans for her at WrestleMania 37.
Speaking with talkSPORT's Alex McCarthy, the former SmackDown Women's Champion said that she doesn't know what's going on at this year's Showcase of the Immortals, though she acknowledged that if something was in the works, she probably wouldn't spoil it:-
"I cannot give you an honest answer, dude," Bayley started with a smile. "I don't know. I'm sorry guys, it just didn't happen. Even if there was something, I don't know if I would tell you guys to spoil it. But yeah, it's OK. I'll be here for a long time. I might just jump the barricade and steal my own moment if they won't give me one. I'll just steal it."
Bayley went on, confirming that she had pitched ideas for the event:-
"I've pitched for stuff for this past WrestleMania just because there has been so many instances this past year where the pitches have gone through and it becomes easier to talk to certain people. My brain actually started working developing the more experienced I got [laughs]. So yeah, there's always ideas like that. I don't know how it goes for other people, but it's definitely open."
But with the pandemic era standout still missing from the card, it looks like none of these have officially come to fruitition.
Sasha Banks ended Bayley's 380-day reign as SmackDown Women's Champion at Hell In A Cell 2020 last October. The former Hugger has since slid out of the spotlight, and currently hasn't wrestled since SmackDown's 19 February episode.
Though she isn't yet part of the lineup, there's every chance WWE has a surprise in the works for Bayley at 'Mania. Wrestlers are wrestlers. They're always working, even in interviews, and like Bayley says, she probably wouldn't want to spoil such a thing.
We'll have to wait and see.
Create Content and Get Paid
---