Becky Lynch SHOOTS On Bad WWE Booking!
NXT Women's Champion Becky Lynch on the state of WWE Raw's women's division.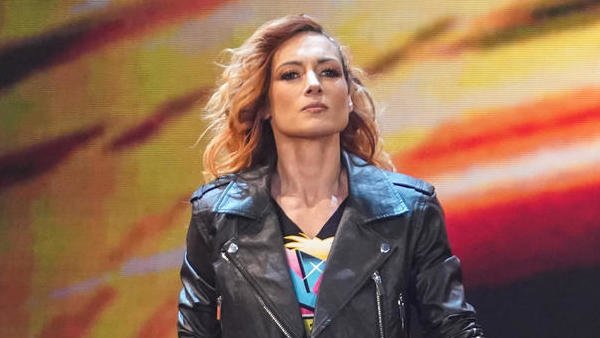 Becky Lynch has offered clear, constructive criticism of how WWE books its women's divisions in a new interview with the New York Post.
Claiming that Raw, specifically, is currently low on "women with credibility", Lynch stated that her current string of NXT Women's Title defences in open challenge matches "benefits everybody" by showcasing her opponents.
Said Becky:
"Currently, we are a little light on women with credibility on Raw. So anyway I can give these women, who are great, credibility, give them a match, give them an outing and showcase them in a championship match, I think that only benefits everybody. It benefits the audience because we have more women that we care about and more women that I can beat."
Continuing, Lynch stated that she needs other wrestlers to be presented at her level, but a lack of TV time is preventing that from happening. 'The Man' believes that a "storytime" shortage is stopping wrestlers from getting over with WWE audiences:
"I need people to come up. I need people on this level. But if nobody's getting any TV time. If nobody's getting any storytime then they can't rise up because nobody knows who the hell they are."
Becky pinpointed Zoey Stark, Indi Hartwell, Xia Li, and Candice LeRae as wrestlers she feels have the potential to play a bigger role in the company. Specifically, she called Stark an "invaluable asset", adding a semi-kayfabe appraisal:
"Being in the ring with her, she is phenomenal, she is intense, she is athletic. She loves this. She is great. She's an a–hole, but she's great and with a bit of time she is going to be a big star and main player."
Lynch will defend the NXT Women's Championship against the wrestler she dethroned in the first place, Tiffany Stratton, at NXT's No Mercy special this weekend. A Raw match with recent returnee Tegan Nox then awaits the winner next week.