Becky Lynch Warns THIS Woman Not To Make WWE Return
Did 'Big Time' Becky Lynch just tease a major WWE rematch, or is she messing?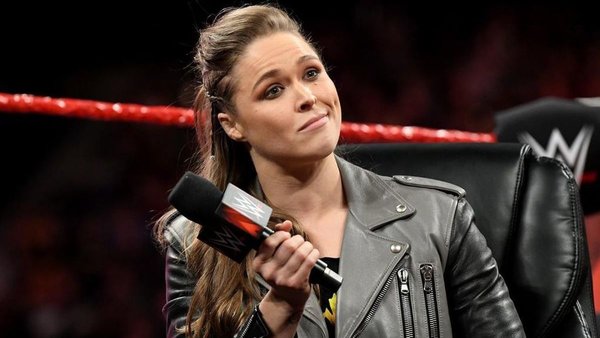 Becky Lynch has warned old WWE rival Ronda Rousey not to think about launching a return any time soon.
Is 'Big Time Becks' playing around? Most likely. Is she planting seeds for a bumper rematch somewhere down the line? Maybe that too. However, it's pretty interesting that Lynch didn't shun questions about Ronda and instead met them head on.
She told TMZ that Ronda needs to survey the WWE landscape from the outside and realise that Becky is "still on top". She then went on to threaten that Rousey "won't like it" (likely referring to the power shift) if she ever makes a comeback - again, there's some kayfabe bluster to Lynch's words, but she has been rather confident about her backstage influence before when pressed.
It's doubtful she has anything to worry about anyway, at least in the short-term.
Ronda appears to have left pro wrestling behind. That could change in the future, of course, but Rousey just gave birth to a baby girl in late-September. Still, it's fascinating to think that Becky is keeping fans on their toes and teasing such a blockbuster return.
Create Content and Get Paid
---