Bella Twins Play Down AEW Rumours
Nikki & Brie Garcia are "not going to AEW", or at least not yet. But they WERE backstage...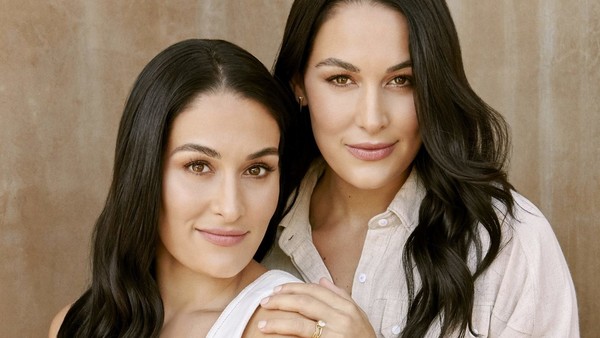 The artists formerly known as The Bella Twins are "not going to AEW". At least not right now.
This is according to Nikki Garcia herself, who discussed the situation in an Instagram live chat following the two being rumoured to have been backstage recently.
She said;
"We are not going to AEW. I know, I've seen a lot of that because, I think, we were just there visiting Renee and Paige...I was like, I haven't had the opportunity to take Matteo backstage to a wrestling event and when he knew uncle Bryan was going to be there, Matteo loves his uncle Bryan, Brie and I were like, we have to go see Bryan. The kids had so much fun."
Nikki and Brie were in the news this week after leaving WWE and indeed the Bella name behind to go as Nikki and Brie Garcia going forward. The two were inducted into the company's Hall Of Fame in 2020, and toasted their induction a year later when crowds were permitted to attend WrestleMania for the first time since the onset of the global pandemic. Brie's husband Bryan Danielson left the company the following month and signed for All Elite Wrestling in the summer.
The pair have made sporadic in-ring appearances since their formal 2019 retirement, with both competing as recently as the 2022 Royal Rumble match.