Bianca Belair Reveals Who Has Blossomed Into A WWE "Locker Room Leader"
This women's star stood up and took charge of an entire WWE division mid-pandemic.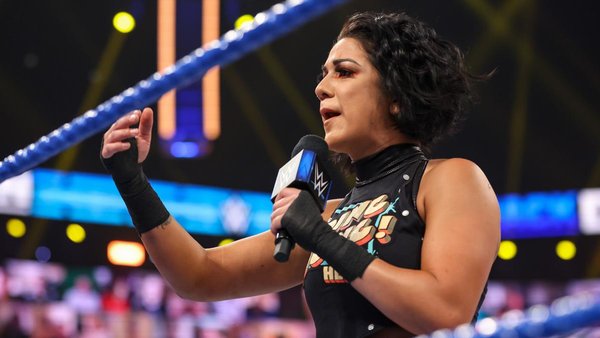 Bianca Belair lavished loads of praise on Bayley during a recent interview with Sports Illustrated.
The SmackDown Women's Champion told SI that she's been "very fortunate" to work with and learn from the heel since bagging the belt from Sasha Banks at WrestleMania 37 earlier this year. Bianca then revealed that Bayley blossomed into a true "locker room leader" for WWE's women during the pandemic/ThunderDome era.
Belair has been particularly impressed by "the way she handles situations and adapts so easily and quickly" - Bayley always takes the creative team's ideas (good or bad) in stride and tries to make the best of things even when they seem to be a struggle.
The reigning champ admires that.
Bianca also called Bayley a "legend in the making", and said everyone will miss having her around the place over the next nine months or so. That's how long Bayley has been benched by a nasty ACL tear suffered during training drills at the Performance Center on 9 July.
Before that, she'd emerged as a leading voice behind the scenes for SmackDown's female roster.
Create Content and Get Paid
---