Big Backstage Update On Brock Lesnar's WWE Return
When are fans likely to see the Beast Incarnate back on WWE TV?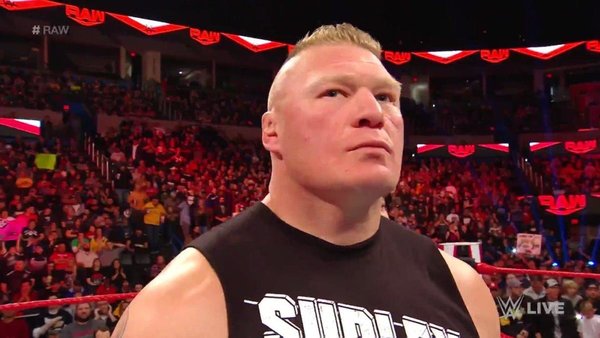 With plentiful recent reports stating how WWE is looking to make this year's SummerSlam an event to rival the spectacle and glitz of WrestleMania, many are wondering whether that means Brock Lesnar will have a part to play at this year's edition of the company's Biggest Event of the Summer.
The Best Incarnate hasn't been seen on WWE programming since dropping the WWE Championship to Drew McIntyre at WrestleMania 36, and Lesnar is actually a free agent right now after his WWE deal expired mid-way through last year.
In terms of when Brock will make his seemingly inevitable WWE return, the Wrestling Observer now reports that, as of this past week, there is no deal currently in place for Lesnar to return any time in the immediate future.
The Observer did add that while the former UFC Heavyweight Champion isn't expected to be back in the WWE fold in the next few months, there is still the possibility that Brock could compete for WWE before the year is out – particularly with how Vince McMahon's sports entertainment juggernaut is planning to return to Saudi Arabia later this year.
For those hoping for Brock Lesnar at SummerSlam 2021, it appears that simply will not be happening. While Brock looks to be off the table for that 21 August event, rumours continue to swirl that Becky Lynch, John Cena and the Fiend could be some of the heavy hitters returning for this year's SummerSlam.
Create Content and Get Paid
---