Big Cass Debuts For SWE Fury With Melina As His Manager
The former Big Cass made quite the impact for SWE Fury this past weekend - with Melina by his side!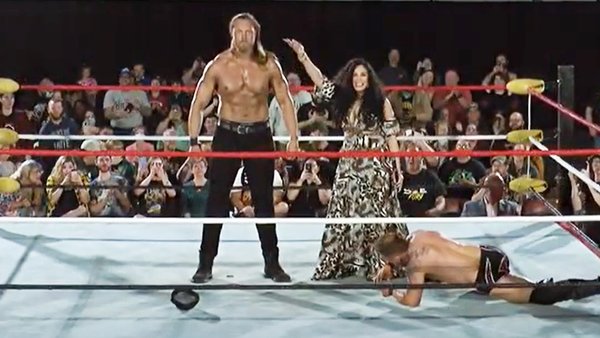 While this past weekend saw WWE Fastlane, the finals of the 2021 New Japan Cup and the return of the NWA with Back for the Attack all taking centre-stage, the SWE Fury promotion out of Texas saw a new wrestling pairing formed.
Having teased a surprise for Saturday's Clash in Clanton event, Melina brought out a masked mystery man who was soon revealed to be CaZXL, aka Big Cass.
The masked powerhouse decimated several wrestlers before taking off the hood and revealing his identity. He would then go on to defeat Christian Mox in singles action, with the duo of ZaZXL and Melina now announced to appear at SWE Fury's Spring Stampede taping on 24 April.
Released by WWE in June 2018, the former Big Cass opted to take time away from the business in September 2019 to deal with some personal issues. In phenomenal shape, CaZXL resurfaced at last month's Lariato Pro Wrestling show – and he followed up that appearance by announcing that this was the start of his journey for redemption.
You can find the footage of CaZXL's impactful SWE Fury arrival below.
Create Content and Get Paid
---