Big Change To WWE WrestleMania 36 Ladder Match
WWE confirm superstar was not at tapings.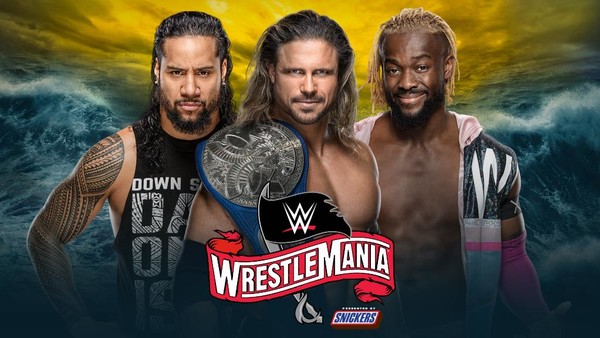 We're just hours removed from night one of WrestleMania 36 (WrestleMania 36a, if you will), and WWE have dramatically announced that The Miz will not be competing in what was set to be a three-team ladder match on the show.
It was reported by Mike Johnson of PWInsider on 27 March that The Miz was not part of 'Mania's tapings after he was sent home sick, though WWE did not confirm this story. The nature of the performer's illness is not known.
Tag champion Miz had originally been set to partner with John Morrison in a triple threat for the belts also starring The Usos and The New Day. With Miz out, the match has been pared down to three-man ladder match between Morrison, Jimmy Uso, and Kofi Kingston.
It's also understood that the contest will be part of tonight's WrestleMania presentation.
In the lead up to this year's 'Showcase of Immortals', Roman Reigns and Andrade have both pulled out, the former with concerns over his weakened immune system stemming from his leukaemia battle. Dana Brooke was also quietly removed from the show, and is said to be under quarantine.