Big E Claims He Almost Debuted Alongside The Shield In WWE
How Big E almost ended up debuting with Seth Rollins, Roman Reigns, and Dean Ambrose in WWE.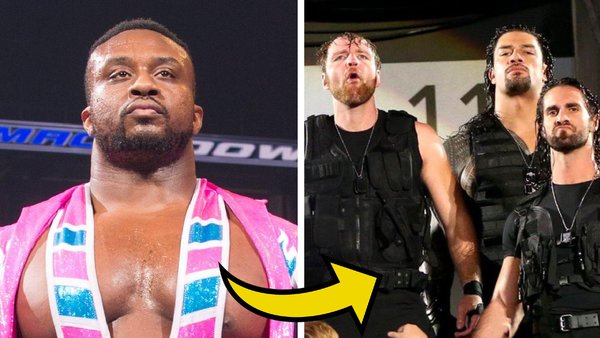 WWE's latest 24 documentary special was focused on current Intercontinental Champion Big E. Uploaded to the Network was night, it was a typically strong production from a team that rarely misfires with these shows, bringing a number of revelations on the New Day man's pro wrestling career.
Perhaps the biggest of these is that E almost debuted alongside The Shield on WWE's main roster.
Speaking on the 24 special, E said that WWE had put thought into debuting him, Dean Ambrose, Seth Rollins, and Roman Reigns as a group, but ultimately went with the trio instead (h/t Fightful for the transcription):-
"My first feeling of getting called up was 2012. I was doing loops. Any collective period of days is a loop. It's Roman [Reigns], Seth [Rollins], Dean [Ambrose], and me. There was some thought of bringing all four of us in together as a group. Obviously, that changes, they go on to international fame as The Shield. I was told, 'You're going to be with Dolph and AJ, on your very first night, you're going to attack John Cena.' I'm thinking, 'Man, this is it.'"
The Shield's hugely successful main roster run began at Survivor Series 2012, when they interfered in the night's main event, kickstarting an incredible surge that eventually saw them split in 2014, with all three members eventually becoming World Champions in the aftermath.
E, meanwhile, ended up debuting on the Raw in December 2012, jumping Cena to align with Ziggler and Lee. He is currently in the midst of his most significant singles push since his first run as Intercontinental Title in 2013/14.