Big E Reveals Exactly When He Found Out About His WWE Title Win
WWE Title changes are planned months in advance, right? Well, not for Big E.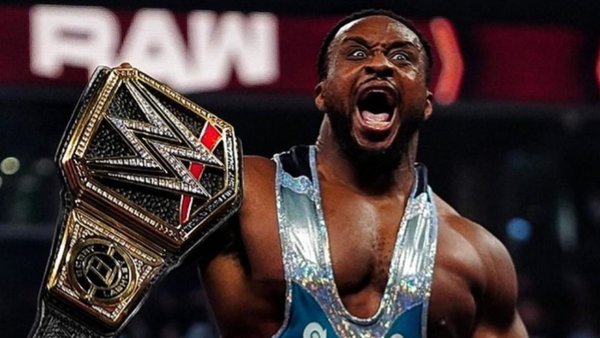 Big E has told Bleacher Report that he only found out about his blockbuster WWE Title win on Sunday night.
The new WWE Champion was supposed to be back home chilling by Monday morning, but company officials told him that he was needed for something on the next evening's episode of Raw. At that point, the plan was to have E come out, tease a Money In The Bank cash in on Bobby Lashley and then return to SmackDown the following Friday.
Plans changed within hours.
Suddenly, the New Day man was told that he'd be cashing in to win the belt from Lashley live on Raw. His SmackDown days were over, and weekly teases with Paul Heyman (about cashing in on Roman Reigns for the Universal Title) would be scrapped.
WWE's original idea called for E to trade his MITB contract for the belt during the Draft edition of Raw. They'd decided to push the title switch forwards, but the man himself didn't actually know that until the 11th hour.
He told BR that it all happened "very, very quickly". That entire 24 hour period must've been a mental whirlwind for the man.
Create Content and Get Paid
---