Big E Reveals He Used To Fear For His WWE Future
"Those were moments where I thought, 'I need a life raft here," said the WWE Champion.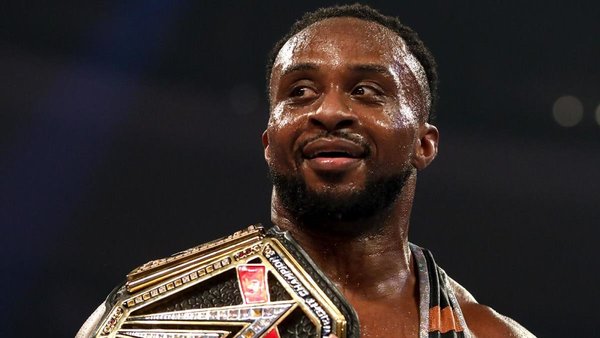 He might play one of the most outwardly confident babyfaces on WWE television, enjoying the career-high of his first run as a World Champion in the promotion, but Big E hasn't always been as sure of his WWE status as he presumably is now.
The WWE Champion detailed this in a new interview with The Independent's Matty Paddock. Speaking on an email he received from WWE management stating he was no longer required to travel for Raw tapings, only SmackDown, E revealed he feared the worst:-
"It said that [I] wasn't going to Raw anymore and was only needed for SmackDown. At the time it typically meant those people were either doing dark [non-televised] matches, and not long after were either back on [developmental show] NXT or were fired. For me that felt like, 'Oh, my career is not going the way I wanted it to…' and that I was either going to be either demoted or let go very soon."
This was years prior to WWE's brand split returning in 2016, when wrestlers were free to work Raw and SmackDown simultaneously. Fortunately, an upswing was right around the corner:-
"Those were moments where I thought, 'I need a life raft here,' and I'm very grateful that some idea, some person came along at the right time and kept my career afloat. I look back at those moments and I'm thankful that I survived, thankful that I could ride those waves and those rough times, and I'm still here."
That somebody may have been Xavier Woods, whom E revealed had pitched the idea of The New Day shortly after the current WWE Champion had been told WWE had nothing for him:-
"I ended up losing the [Intercontinental] title that night and it got to a point afterwards where [WWE agent] Road Dogg said: 'We need to get you to work on something and find something because we have no plans for you right now.' Thankfully, that same day [Xavier] Woods came up to me and pitched doing a faction. That took some time to get going of course!"
Coming together in July 2014, The New Day provided an immediate boon to Big E, Xavier Woods, and Kofi Kingston, all of whom were languishing on the undercard (if being booked at all) prior to the trio's formation. An initial failed babyface run transitioned into a heel turn, until crowd reactions swung back in the opposite direction, leading, ultimately, to the group becoming one of the most successful in WWE history.
E has reigned as WWE Champion since taking the belt from Bobby Lashley on 13 September. Woods and Kingston, meanwhile, are due to swap Raw for SmackDown when the picks made in the 2021 WWE Draft come into play on 22 October.
Create Content and Get Paid
---