Big Updates On Mickie James' Wrestling Future & NWA Role
What's going on with Mickie James, who will producer an all-women's NWA PPV in august.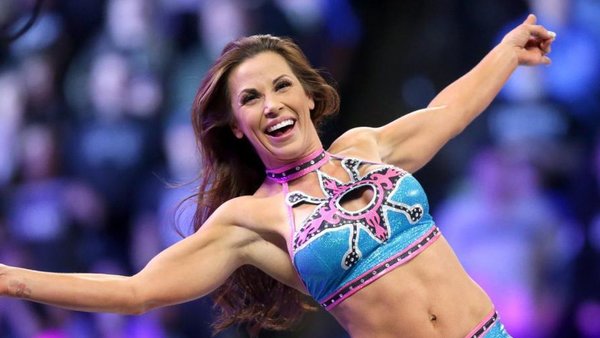 Mickie James has claimed she won't wrestle on the all-women's National Wrestling Alliance pay-per-view she will produce on Saturday 28 August, having appeared alongside Billy Corgan to announce the show on this week's episode of Powerrr.
Speaking on the Powerrr Post Show, James said that it wouldn't make sense for her to wrestle on the pay-per-view (h/t Fightful for the transcriptions):-
"I don't have intentions of wrestling on my show. I'm not in here to go into business for myself and wrestle all my favorite people on my own show. That doesn't make sense. Plus, how can I run a show if I'm in the ring? Perhaps, there might be a chance to do something on the NWA show. You never know."
As confirmed on Powerrr, James will serve as an executive producer on the unnamed pay-per-view, which forms part of a two-show weekend for the NWA in St. Louis, Missouri. The group's second event, NWA 73, takes place on Sunday 29 August.
Mickie also spoke on wanting to find a project she could "sink my heart and teeth in," her relationship with Corgan, and wanting to help "build women's wrestling the right way" on the Post Show:-
"It's a pretty amazing thing. Billy and I have always been friends, we go back a long time, and I wanted to find something that felt right for me. I've talked and thought about wrestling here or there and doing all these things. I did that the last time, I made the rounds and it's awesome, and I might still do some of that stuff, but I wanted to do something that I could really sink my heart and teeth in. This is ours and mine. I'm still an independent contractor, but I'm building a brand and a company. It's something cool and has been needed for a long time. I tried to do it and now I have an opportunity to do it and build my vision. There will be tons of opportunities to build women's wrestling the right way. In 80 years of wrestling on television, we've only seen it from a male perspective. We've only seen female storylines from a male perspective. That's okay and how we got here, but in this day and age, there are an immense amount of uber-talented women who know how to make money in this business that can really help build the foundation and be that core that helps grow women's wrestling as a whole."
James was released by WWE alongside the likes of Samoa Joe, The IIconics, and more on 15 April. She is yet to confirm her first in-ring appearance since leaving the world's biggest promotion.
Create Content and Get Paid
---