Booker T Says THIS WWE Faction Needs A Female Member
Should WWE add a female wrestler into this stable's ranks? Booker T says yes.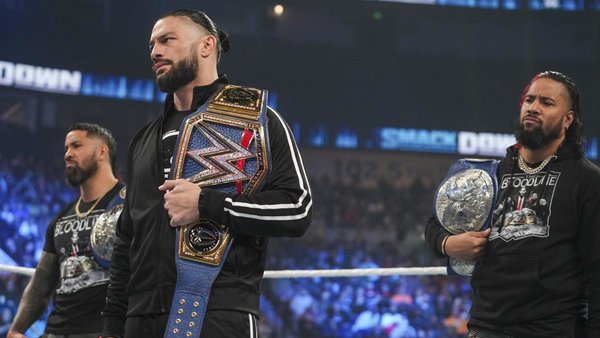 WWE Hall Of Famer Booker T believes that Roman Reigns and The Usos could use another member effectively. What's more, Book told listeners on his podcast that The Bloodline should enlist a female wrestler to "really take this thing to another level".
Currently, Roman and his cousins are the only remaining members of the group - Paul Heyman, who was previously the stable's manager, left to rejoin Brock Lesnar's side. According to Booker, WWE should find the right women's star to replace him and make The Bloodline 2.0 an even "more powerful" unit.
The legend also suggested that giving someone else the rub of working alongside Roman could be useful to WWE on the back end once they're finished with the faction as a whole. Basically, Booker is pitching that creative use Reigns' star power to help elevate somebody else. They'd then be able to put more spotlight on SmackDown's female ranks.
That's not a bad idea, but the writers would have to be careful. They don't want to force somebody in there for the sake of it, and they definitely don't want to ruin what Roman has built.
Create Content and Get Paid
---