Booker T Shoots On WWE's Use Of Claudio Castagnoli
WWE Hall Of Famer Booker T talks Cesaro's jump to AEW as Claudio Castagnoli.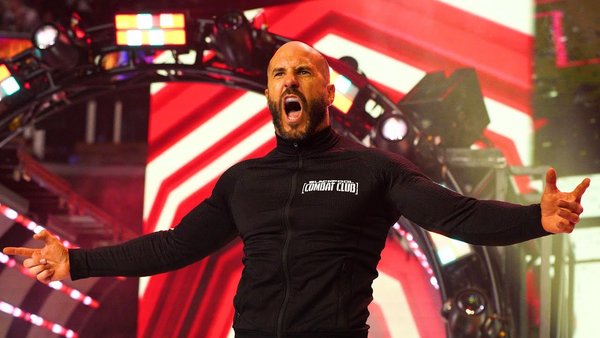 Booker T believes Claudio Castagnoli "could have been made" had WWE just given him "a huge push".
Catagnoli's time as Cesaro did lead to several banner moments (WrestleMania 37's win over Seth Rollins and his subsequent Universal Title shot vs. Roman Reigns being latter examples from his final year alone), but he was never viewed as anything more than a utility player behind the scenes.
Or, at least, that's what Book thinks. The legend is probably spot on.
Former World Champ Booker told fans tuning into his 'Hall Of Fame' podcast that "it really wouldn't have mattered how we used him [after that] as long as we kept him at a certain tier". He's also slightly shocked that Castagnoli was able to show so much patience despite being consistently-overlooked for a solid decade.
Book isn't certain he could've been so patient. Frustration would've taken over, and he might've left the promotion long before Claudio did. However, the legend is happy to see Castagnoli land in AEW and make a splash at both Forbidden Door and on Wednesday's Blood & Guts episode of Dynamite.
On Cesaro's WWE departure, Booker said: "He's one that I wouldn't have wanted to lose".