Braun Strowman Out For 4-6 Months After Elbow Surgery
WWE confirms The Monster's long layoff.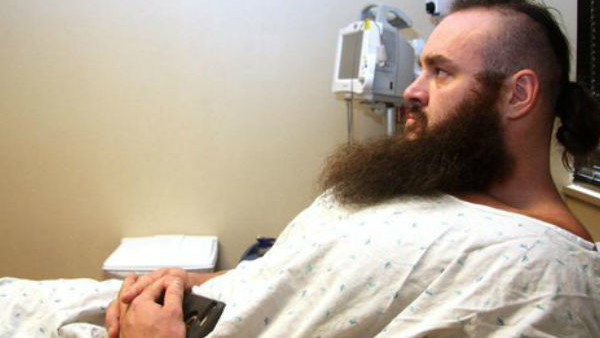 Braun Strowman will miss 4-6 weeks of ring action after undergoing surgery on his injured elbow.
WWE announced the news Monday evening that could keep Strowman out of the ring until the Survivor Series.
Here's what the site said;
Braun Strowman underwent surgery following the attack by Roman Reigns last Monday on Raw, WWE.com can now confirm.
Immediately after the assault on Strowman's injured shoulder and elbow by the former WWE Champion, The Monster Among Men left Raw in an ambulance and was able to get back to the United States for an evaluation this past Wednesday. Following the medical consultation, Strowman underwent surgery on Thursday in Birmingham, Ala. with Dr. Jeffrey Dugas. During the procedure, it was revealed, among his other injuries, that Strowman's elbow had been shattered, and he is expected to miss up to six months of action as a result.
There had been initial optimism that Strowman's injury would keep the big man out for just one or two months and that he may have made it back in time for WWE's July PPV Great Balls Of Fire.
However, it should be noted that the length of Strowman's lay-off time has been reported by WWE and it is possible that perhaps an exaggeration is in place for storyline purposes, though at least on the surface it's looking likely Braun Strowman will miss the rest of the summer.
Strowman's injury is of course a huge blow to WWE's plans at a time when The Monster was in the middle of a big push.