Bret Hart Couldn't Be Less Excited Over WWE Payback 2016 Appearance
The Hitman isn't exactly enthusiastic about supporting Natalya this Sunday.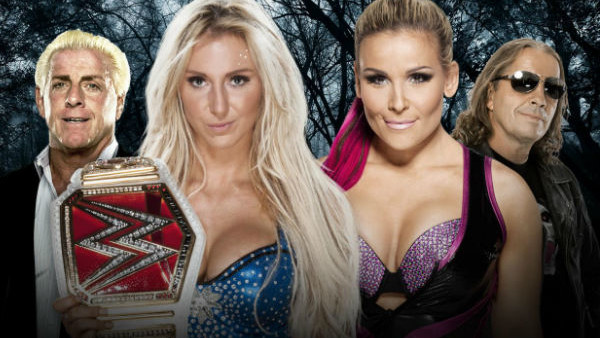 Professional wrestling legend and infamous curmudgeon Bret Hart has never been one to shy away from criticising World Wrestling Entertainment. Whilst many play politics and feign enthusiasm in order to stay in the good books of Vince & Co, the Hitman eschews such botty-kissing in favour of good old fashioned old grumpiness.
The Hart legacy trundles on in today's WWE in the shape of Natalya, Bret's niece and the daughter of legendary tag team wrestler and all-round maniac Jim 'The Anvil' Neidhart. Nattie is set to challenge WWE Women's Champion Charlotte at WWE Payback this weekend, and in order to offset the nuisance caused by Charlotte father, none other than 'The Nature Boy' Ric Flair, Bret has been called in as back-up.
He's not too happy about it however.
Responding to a question posed to him during his recent UK spoken word tour, Bret confirmed that (in his own words)'I do it to honour Nattie, I've no desire to be there, no desire to be on TV. I'm happy to be there for Nattie but I've just had wrist surgery so it's not a great time. It'll be great to put Flair in the sharpshooter though'.
Along with the wrist Bret is also recently out of successful prostate cancer, so being wheeled out for a cheap pop in order to add some heat to a fairly predictable and tepid program probably wasn't too high on his list of things to do.
Still, don't scrimp on that sharpshooter, Bret.
Create Content and Get Paid
---