Bret Hart WWE Quiz: You'll Never Get 100%
The Best There Is, The Best There Was And The Best There Ever Will Be.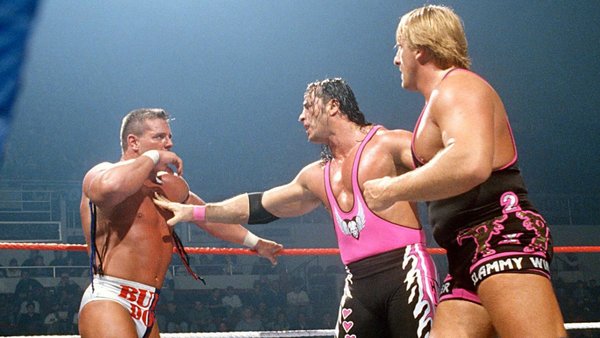 Bold, bold words there from Bret Hart. But thankfully for the Hitman and his legion of fans, he was able to live up to such proclamations and cement his spot as one of the true all-time greats of the wrestling business by the time he was forced to hang up his boots in 2000.

Few in the history of the industry can claim to be as good as Hart when it comes to stepping between the ropes, with the Calgary, Alberta native someone who so many greats of the game hold up on a pedestal as the best in-ring worker ever.
From Stampede Wrestling to WWE and even during his much-maligned run in WCW, Hart forever proved just how damn good he was. With countless championships, awards and trinkets to his name, the Excellence of Execution is in any and all wrestling Hall of Fames that matter and his work can still be seen influencing so many to this day.
But enough gushing over how great Bret was and is, for you're here for a quiz. And on that front, we've got you covered with a Bret Hart quiz that even the biggest of Hitman fans will find themselves tapping out to.

1. Who Did Bret Defend The WWE Championship Against At The 1993 Royal Rumble?