Brian Cage Reveals BIG Tessa Blanchard Plans In IMPACT Wrestling
Brian Cage reveals the major Tessa Blanchard plans that almost happened in IMPACT Wrestling...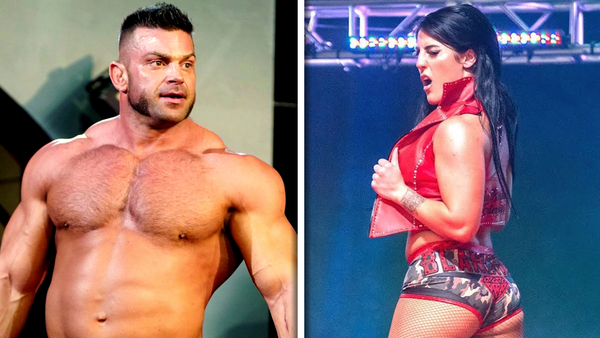 Brian Cage would have ended up dethroning Tessa Blanchard as IMPACT Wrestling World Champion had he opted to stay with the promotion in 2020.
Appearing on the Dynamite Download show, Cage outlined plans for him to turn heel after swerving Tessa, leading to the feud. This came from a conversation on if he prefers playing babyface or heel (h/t Fightful):-
"I enjoy being a face more. If I had stayed with IMPACT instead of going to AEW, I was going to turn heel and that would have been my perfect heel character because I was going to come out and celebrate with Tessa, and then I was going to take her head off. That was going to be a feud with Tessa, I would get my win back and the title from her."
Blanchard was infamously stripped of the IMPACT World Title in June 2020. The promotion acted through fear of her no-showing the upcoming Slammiversary pay-per-view, where she was supposed to put the belt on the line, and ended up releasing Tessa a few days prior to her contract's expiration. This came five months after a racism scandal surrounding Blanchard had erupted, with multiple female wrestlers alleging backstage bullying - including a particularly troubling incident involving La Rosa Negra.
Cage, who currently plays a heel on AEW television, unpacked further thoughts on the role he would have played:-
"I've never been able to be this heel. Every time I've been a heel, it's always to be the strong, silent, meathead, high school bully kind of heel, which I can't stand. I fit the role, obviously, but it's so stereotypical and vanilla to me. There aren't different things you can do with it. I enjoy being a face because I like the excitement, intensity, and I can do more of my flashy moves. I'm not one who always buys into, 'you can't do that move because you're heel.'"
Brian was IMPACT World Champion for 180 days in 2019, winning the belt from Johnny Impact (John Morrison) that April before dropping it to Sami Callihan in a steel cage match in October. Airing on 9 November, this was his last match on regular IMPACT television, with Cage's contract expiring and the 37-year-old electing to take time off to heal following surgery.
Signing with AEW shortly afterwards, Cage re-emerged at Double Or Nothing 2020 that May.
Create Content and Get Paid
---