Brian Kendrick Apologizes For Decade-Old Racist, Conspiratorial Comments
Ex-WWE star claims comments that nixed AEW debut were "not my beliefs."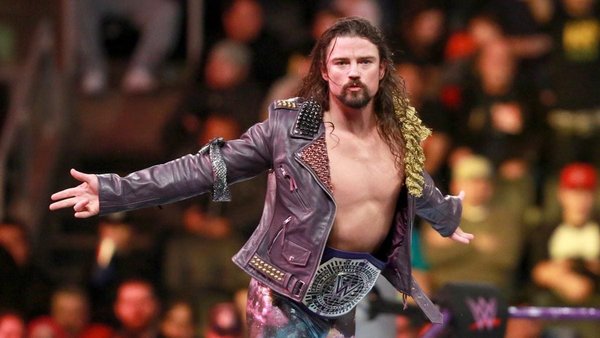 After being pulled from his AEW debut less than 90 minutes before Dynamite began on Wednesday night, Brian Kendrick issued an apology for several racist and conspiratorial comments he made several years ago.
Kendrick, released from WWE at his request on Tuesday, was set to debut in AEW against Jon Moxley, but video of the controversial interview surfaced, along with transcripts of another in which he spread conspiracies about the Holocaust, 9/11, Sandy Hook Elementary, Jewish people and various other topics. AEW president Tony Khan removed Kendrick from his scheduled match against Jon Moxley and replaced him with Wheeler Yuta.
About an hour into Dynamite, Kendrick took to Twitter to issue the following two-tweet apology:
I apologize for all the hurt and embarassment I have caused with my words. These are not my beliefs and never were beliefs of mine, and I crossed the line.

— Brian Kendrick (@mrbriankendrick) February 3, 2022
I spread the most vile comments without thinking of the damage it would cause. I will live with this regret for the rest of my life. I am truly sorry for the pain I have caused.

— Brian Kendrick (@mrbriankendrick) February 3, 2022
It's unclear whether this apology will help salvage Kendrick's suddenly flagging career. The comments were not widely reported previously but gathered steam quickly, and being part of willingly given interviews, it's hard to say they were taken out of context or -- as he tried to say -- never were his beliefs.