Brian Kendrick Latest After WWE Tryout At Survivor Series 2022
Ex-WWE name returns in behind-the-scenes role at Survivor Series 2022: WarGames.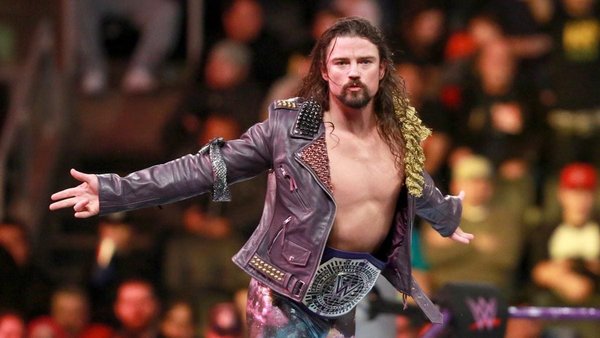 Following the weekend's news that Brian Kendrick tired out as a WWE producer at Survivor Series 2022 on Saturday, PWInsider's Mike Johnson notes that the former Cruiserweight Champion was not backstage at last night's Raw.
Kendrick had produced Ronda Rousey and Shotzi's SmackDown Women's Championship match on the 26 November premium live event. There is no word on whether or not WWE has appointed him on a full-time basis following his tryout.
The veteran is currently a free agent after landing his WWE release earlier this year, having previously worked a three-fold role as a producer, coach, and part-time wrestler. A potential position with AEW fell through within hours of his WWE departure as Kendrick's old conspiratorial comments from various past interviews started picking up steam on the internet.
Controversial Brian Kendrick Returns For WWE Survivor Series 2022
WWE brought Brian Kendrick in to work as a producer at Survivor Series 2022: WarGames this weekend.
Fightful Select was the first outlet to report on Kendrick's role at the event. Later, PWInsider clarified that Kendrick was getting a tryout as a producer.
Kendrick departed WWE on 1 February 2022, when he was released roughly one week after asking to be let out of his contract. On the same day, AEW announced the veteran as Jon Moxley's opponent on that week's episode of Dynamite, though Kendrick was quickly pulled from the show once his history of controversial, harmful comments became a topic of conversation.
Amongst other things, Kendrick has, throughout his career, spoken on conspiracy theories relating to the Holocaust, the Sandy Hook massacre, the John F. Kennedy assassination, and more. This time, a 2011 video of him spitting anti-Jewish rhetoric sparked the conversation:-
That 2011 Brian Kendrick clip is even WORSE in context: It's part of a section w/ the title card "Who or what are the repitlians?" and makes it very clear that he thinks that, as explained to him by David Icke, "Zionists," "Jewish medics," & "the Rothschilds" are The Reptilians. pic.twitter.com/xoxzh2NrS0

— David Bixenspan (@davidbix) February 2, 2022
Following his removal from AEW Dynamite, Kendrick apologised for his "vile comments" on Twitter, saying that his words were not consistent with his beliefs.
I apologize for all the hurt and embarassment I have caused with my words. These are not my beliefs and never were beliefs of mine, and I crossed the line.

— Brian Kendrick (@mrbriankendrick) February 3, 2022
I spread the most vile comments without thinking of the damage it would cause. I will live with this regret for the rest of my life. I am truly sorry for the pain I have caused.

— Brian Kendrick (@mrbriankendrick) February 3, 2022
Kendrick has worked several indie dates since the AEW situation, his most recent being a 13 November show for Circle 6.