Brian Kendrick Pulled From AEW Debut After Controversial Comments Surface
Decade-old conspiracies about Holocaust, 9/11, Sandy Hook, JFK and the moon come to light.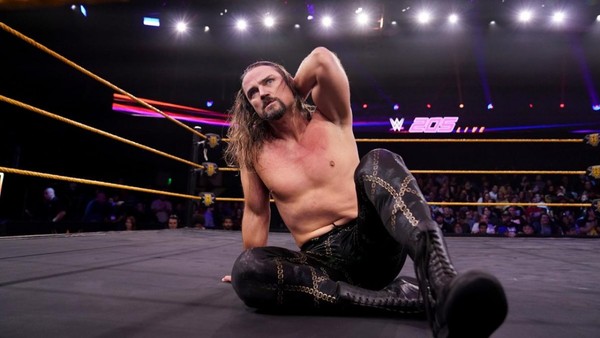 Brian Kendrick was pulled from last night's episode of AEW Dynamite just hours before he was scheduled to take his AEW bow after antisemitic and conspiratorial comments from more than a decade ago surfaced.
Kendrick had a whirlwind 48 hours, going from a WWE employee who was granted his release Tuesday and immediately was booked for AEW Dynamite to face Jon Moxley the following night. Fans were excited at the prospect of the Man with A Plan possibly facing Brian Danielson, who broke into the business together and had their first match against each other.
But Wednesday, videos of interviews Kendrick gave years ago made the rounds, including conspiracy theories about the Holocaust, the massacre of 20 children at Sandy Hook Elementary, 9/11, the John F. Kennedy assassination, Jews ruling society, and the moon being a hollowed-out space station for aliens. In one of the interviews, Kendrick talked about attending an "11-hour lecture" from noted English conspiracy theorist David Icke.
The backlash was swift, and less than 90 minutes before Dynamite began, AEW president Tony Khan tweeted that they'd been made aware of Kendrick's "abhorrent & offensive comments" and decided to pull him from Wednesday's card "as we gather more info." Khan promised to announce a replacement bout just moments before airtime, with Wheeler Yuta stepping in to face Moxley.
There's no word on what this means for Kendrick's future in AEW or any other promotion, but he's certainly fallen very far, very quickly.