Brian Kendrick Works Dark Match At WWE NXT
The Brian Kendrick to land a trainer role?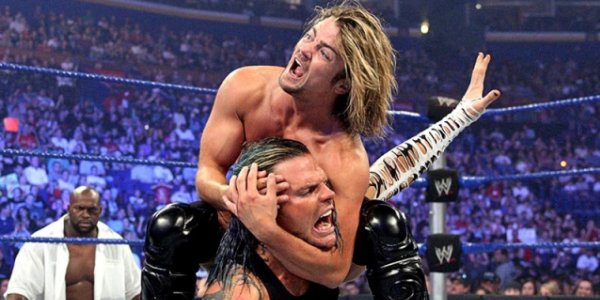 Former WWE Superstar Brian Kendrick may be headed back to the organisation following a successful try-out in a dark match at the latest set of NXT TV tapings. Kendrick, who was trained in part by the Heartbreak Kid Shawn Michaels, surprised fans at Full Sail University on Friday night by working a fast paced bout with popular indie star Sami Callihan, who has been working live shows for WWE as Solomon Crowe. Crowe would end up going over but Kendrick looked as good as ever in defeat. We last saw Kendrick in TNA performing as a bizarre, mega-chilled out guru type gimmick that never really went anywhere or got over. It was a far cry from his zany, erratic performances as €˜Spanky€™ in WWE which found him incredible success in the tag team division. Spanky and the outspoken Paul London would carry tag team gold for a total of 331 days before London€™s big mouth ended up costing him his job. Following this success Kendrick moved into a singles role as THE Brian Kendrick, a short lived heel persona which saw him fight for the WWE Championship in a Championship Scramble match against Jeff Hardy, MVP, Shelton Benjamin and Triple H. It is believed that if Kendrick impresses sufficiently he will be given the opportunity to return to WWE as a trainer in NXT which at this stage would be the perfect role for him, as he would be sure to be lost in the shuffle on the main roster. There€™s no denying how exciting this prospect would be especially if he gets the chance to wrestle guys like Adrian Neville, Sami Zayn or Finn Balor at one of NXT€™s world class specials.
Create Content and Get Paid
---