Brock Lesnar Vs. Big Show At WWE MSG Live Event - October 3rd
Lesnar will be facing a familiar rival on WWE Network.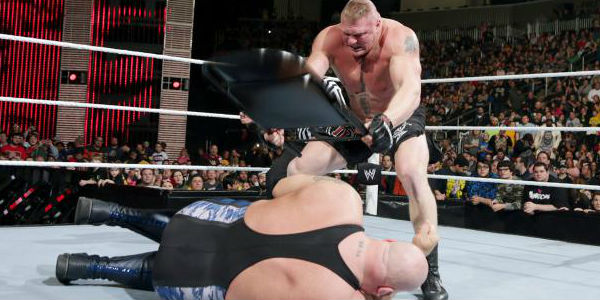 It was announced on Madison Square Garden's
website
that Brock Lesnar will face the Big Show at the WWE live event at MSG in New York City on Saturday, October 3. The event will be broadcast on WWE Network or at least a portion of it will be. The last WWE Network live event special was in Tokyo and two hours of that show were part of the broadcast. There was a rumour out last month that Lesnar would be facing Bo Dallas at the MSG show, but it was never made official. Most of the advertising is being built around Lesnar making his MSG return after over a decade. The last time Lesnar faced Big Show was at the 2014 Royal Rumble when Lesnar destroyed Show in a short match that was made to look Lesnar look as dominant as ever. They are familiar rivals with a long history including one of the most famous Smackdown moments ever when they broke a ring in a planned spot in 2003.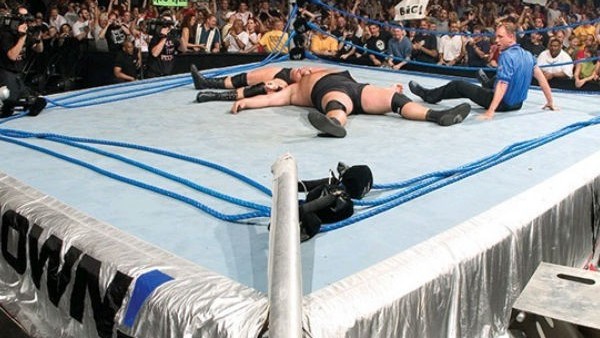 Other matches advertised for the event are John Cena vs. Seth Rollins, Randy Orton vs. Sheamus, Dolph Ziggler vs. Rusev and Chris Jericho vs. Owens. Others in action include The Dudley Boyz making their MSG return, Mark Henry, Stardust, The New Day Team Bella and more. For Cena vs. Rollins it says it's a US Title match without mentioning the WWE Title, which could be an error or a sign that Sting is winning the WWE Title. It could also just mean that only the US Title would be on the line. The Jericho vs. Owens match is intriguing. They have wrestled a few times at live events in the last month, but it's never been broadcast, so that should be a nice treat for WWE Network viewers. As always, the card is subject to change. For now, though, Lesnar does appear to be facing Big Show. https://www.youtube.com/watch?v=BE5JOQhN6P4
Create Content and Get Paid
---