Bryan Danielson DONE As A Full-Time Wrestler In The Next 3 Years?
Danielson speaks on the "climax" of his wrestling career ahead of Kenny Omega match.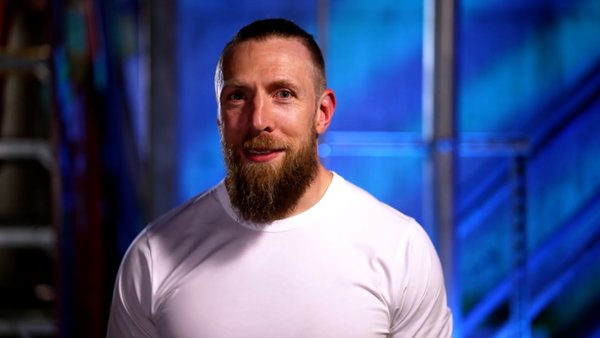 Bryan Danielson has revealed that the next three-year run could be his last as a full-time professional wrestling, doing so in a new interview with WFAN's Moose and Maggie.
Speaking ahead of tonight's AEW Dynamite 'Grand Slam' special in New York City, the 40-year-old said that he doesn't see this as him "tapering off," but rather the climax of his wrestling career (h/t the Wrestling Observer/Figure Four Online):-
"Proving things is focused on other people. I'm not interested in that so much. I feel like I've proven to everybody that I'm pretty good at what I do. I see these next three years as kind of my last three years as a full-time wrestler. In my mind, it's not like this is 'Okay, I'm tapering off.' This is the climax -- this is the climax of my career is these next three years. And it starts with tomorrow."
Bryan clarified, however, that he doesn't necessarily plan on retiring at the end of this period, but that he sees this as his last window to keep up with the rigours of a full-time wrestling run.
The 'American Dragon' continued, describing the impact his wrestling career has on his family life - particularly relating to his daughter, Birdie (h/t Bleacher Report):-
"Her whole life, I've left almost every week, but me being home every night, she loved it and I loved it. Now, when I FaceTime her, she's like, 'Daddy, I miss your cuddles, mama doesn't cuddle me like you do!' and that kind of stuff. That was part of the idea of maybe stepping away until my son starts preschool, but then you wonder if I'm missing years of my productive career, and I might not be the same at 45 as I am at 40."
Debuting at the end of 5 September's All Out 2021 pay-per-view, Danielson finally wrestles his first AEW match at Arthur Ashe Stadium, meeting World Champion Kenny Omega in a non-title match. The two have fought just once before, with Danielson outdoing Omega for PWG in April 2009.
Create Content and Get Paid
---