Bryan Danielson Thought The Rock Would Steal His WWE Thunder?!
That time AEW workhorse Bryan Danielson was deathly afraid of The Rock. That's right.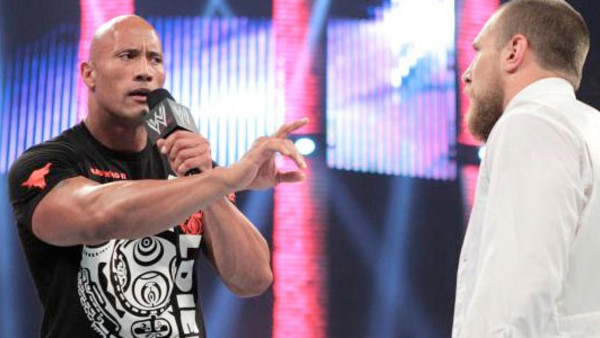 "Oh no".
Those words were flooding the then-Daniel Bryan's brain as he watched fans bellow "Yes! Yes! Yes!" at The Rock from behind the curtain many years ago. AEW new boy Bryan Danielson was sh*tting bricks when he heard that - he wasn't on that evening's Raw (Bryan was working the post-show dark match main), and he was worried that Rocky might poach his gimmick.
That's right. Danielson told the Miami Herald he fretted about the possibility that ol' Dwayne Johnson might see the potential to turn "Yes! Yes! Yes!" into the new "If You Smell What The Rock Is Cookin'!". Thankfully, Rocky was only in awe of the support Bryan was getting from the masses, and decided to tell him how impressed he was backstage.
Danielson, who was likely living one of those "Oh no! Oh no! Oh no, no, no, no, no!" TikTok memes in real life years before that was even a thing, breathed a sigh of relief. His newfound catchphrase was safe for another evening.
Bryan, typically, described Johnson's decision not to steal his thunder as,"very kind". Is Danielson just the nicest dude ever or what?
Create Content and Get Paid
---