Cesaro Defends WWE "Chaos"
Cesaro has no time for any complaints about WWE's ever-changing plans.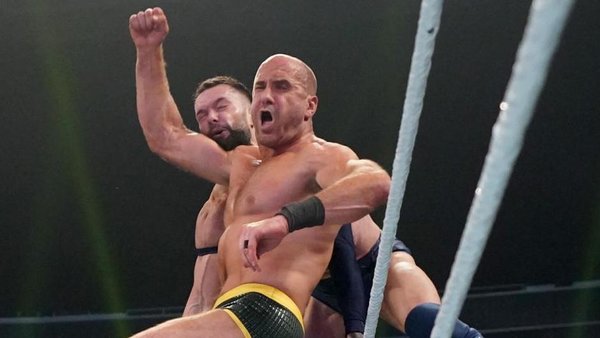 Cesaro believes WWE's ever-changing approach to storylines and TV scripts is "fun".
The SmackDown workhorse defended the company's dynamic working environment during an appearance on the 'Into The Danger Zone' podcast. He told host Chris Denker that "the more chaos it is, the more exciting it gets" for him personally.
Cesaro also said he's not alone in thinking this - Xavier Woods, who has since been rebranded King Woods, also agrees that WWE's last-minute changes keep performers on their toes and remove any sort of safety net that could make them comfortable or lazy.
The pair have had several conversations behind the scenes about this very topic.
"It's all about doing the best you can with what you're given" is another thing Cesaro said on WWE life. He's happy to think on his feet and do everything he can to make matches, promos or segments work on short notice, and says such pressure is a hidden "driving force" for his career.
This refreshing outlook will no doubt receive some backlash on social media, but Cesaro is actually there living it. He says it's "fun" to reflect on performances (especially ones put together quickly) and critique them after the fact.
Create Content and Get Paid
---